ick here to read: Tour Information and Deposit and Cancellation Policy.
Larry Ditto Nature Photography
Instructional Nature Photo Tours 2018-2019 Schedule at a Glance
To register for an IPT or Workshop, email me at:
lditto@larryditto.com
 and declare the specific activity you want to attend.  I'll get you signed up.
Rio Grande Valley Birding Festival, Harlingen, Texas 
November, 2018
Register with RGV Birding Festival, Harlingen, Texas by email at www.rgvbf.org.  Information and dates available on their site after July 4.
Photograph birds and other wildlife with a Pro at South Padre Island and North American Butterfly Association Butterfly Park.
——————————————————————————
Whooping Cranes, Rockport, Texas
Friday – Sunday, March 1-3, 2019
whooping cranes, pelicans, American oystercatchers, and various other water birds.
————————————————————————–
 

Block Creek Natural Area, Comfort, Texas

; 
April 24-27 (Wed PM -Sat AM), 2019
Anticipate seeing birds like painted buntings, vermilion flycatcher, eastern bluebird, lots of hummingbirds and more.
Davis Mountains Hummingbird Celebration Pre-festival Hummingbird Photography – August , 2019

*Dates and details to be announced soon.

 
Photography at hummingbird feeders with natural light and with one or two sets of high speed flash setups.   
* All tours are subject to change. Please check here and in the Newsletter for the latest information. Details will be e-mailed to participants approximately 30 days before tour.
Cl

ick on any image to view full size.
Photo Tour details below!
_____________________________________________________________
 Rio Grande Valley Birding Festival – November (dates and details available on RGV Birding Festival website after July 4.
 Register online through the Rio Grande Valley Birding Festival and sign up for either or both of my field trips.  Both include transportation, professional guide and photographer to work with you and offer advice.  We anticipate various waterbirds, wading birds, and ducks at South Padre Island.  South Texas  bird specialties including altamira oriole, clay-colored thrush, golden-fronted woodpecker, and plain chachalaca plus many butterflies are usually available at the National Butterfly Association Park in Mission.
___________________________________________________________________________
Photograph endangered Whooping Cranes from a charter boat with an experienced captain/guide. Our boat is flat-bottomed (ideal for tripods) and can get you in close for those eye level photos.
When the birds are feeding close to the waterway, our captain will maneuver the boat to the best photo position without disturbing the 5′ tall birds. In most years, we also get excellent chances at American oystercatcher, roseate spoonbill, brown pelican and other water birds. We photograph the cranes in the morning, then work birds and harbor scenes in the Rockport-Fulton area during the afternoon.
Capacity:
 5 photographers (minimum 3)
 DEPOSIT: $200 due upon registration. Balance due 30 days before photo tour.
I will post more information by Christmas regarding the motel I plan to use.  Hurricane Harvey put some of them out of commission.
Block Creek Natural Area, Comfort, Texas  – April 24-27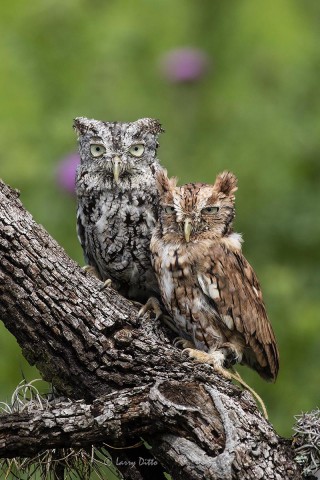 Photograph birds and landscapes for 3 days (2 half days and 2 full days) at the beautiful Block Creek Natural Area.   Accommodations are on the area at the home and cottages of Sharron and Larry Jay.  First rate photography blinds are near the headquarters and feature a colorful variety of Texas hill country birds, including painted bunting, vermilion flycatcher, eastern bluebird, summer tanager, and black-chinned hummingbird.  A number of landscape opportunities will be available along Block Creek and in the vicinity of the natural area. *One morning will be spent photographing hawks and owls presented by Last Chance Forever bird rescue team.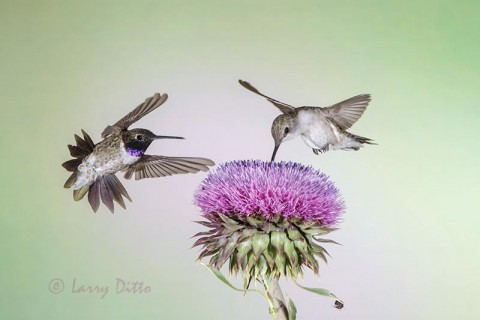 I will prepare my hummingbird setup to allow the photographers to work with high-speed flash to capture "wing-freezing" shots of black-chinned hummingbirds feeding at flowers.
Cost:
  $475/day/person (includes the workshop, lodging, meals, ranch and photo blind access for three days) .  If  Last Chance Forever raptor photography photo session is available, there will be an additional one time $50 charge.   We will have access to a meeting room with projector, as well.  Room and board outside the natural area is too far to be practical.  Plan to arrive at 3:00 PM the afternoon of the 24.   I'll get you in a photo blind and then we will have a great supper with the group.  This will allow time for orientation and getting acquainted.  Departure is by 11:00 AM on the forth day of the tour after breakfast and some early morning photography.
Capacity:
 5 photographers
A $200 deposit is due upon registration.  The balance ($1275) is due by March 15.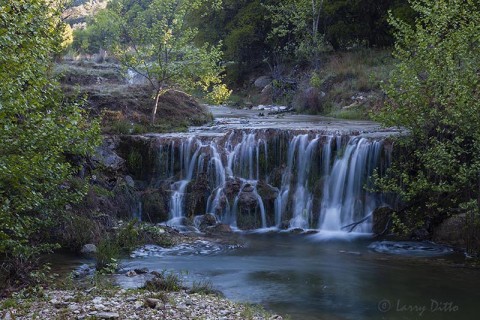 ___________________________________________________________________________
 *Limited to 8 photographers
Email me to get registered and I'll send you more details and directions.  Also, more info is available at www.fortdavis.com.
Rate:
$799 total for expert instruction, access to high speed flash setup.
Photographers provide their own rooms, meals and transportation.
Equipment required: digital camera with medium to large autofocus telephoto lens (no pocket cameras or cameras with fixed lenses), tripod with ball or gimbal type head, your own flash or a pop-up  flash.
Contact me at lditto@larryditto.com to register.  I'll send you a better description of the photography,  directions on how to make your room reservations, and maps or directions to the sites.