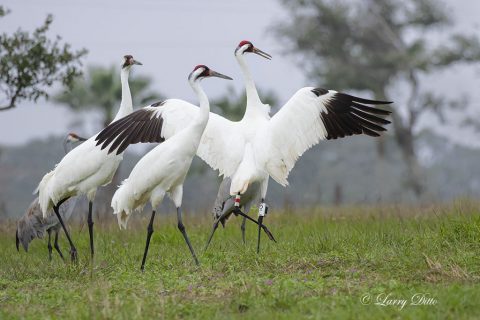 Click here to read: Tour Information and Deposit and Cancellation Policy.
 Larry Ditto Nature Photography
Instructional Photo Tours (IPT) 2022 Schedule at a Glance
To register for an IPT or Workshop, email me at:
lditto@larryditto.com
and declare the specific activity you want to attend.  I'll get you registered.
————————————————————————————-
Davis Mountains Hummingbird Instructional  Photo Tour (IPT) – August 22-24, 2022.
Photography near hummingbird feeders with natural light and on-camera flash.   
* All tours are subject to change. Please check here and in the Newsletter for the latest information. Details will be e-mailed to participants approximately 30 days before tour.
   _

___________________________ Trip Details ______________________________
Davis Mountains Hummingbird Instructional Photo Tour (IPT), Monday – Wednesday, August 22-24, 2022.  
 *Limited to 10 photographers 
(
5 vacancies still available).
Email me to get registered and I'll send you more details and directions.  Also, more info is available at www.fortdavis.com.
Rate:
Deposit: $300 due upon registration and balance due August 1, 2022.
$1050
total for expert instruction at a private residence with numerous feeders and a good variety of birds…in some years there are as many as 6 species of hummingbirds photographed during the 3 day shoot.
Photographers provide their own rooms, meals and transportation.  Rustic rooms, trailer hookups and camping sites are available nearby at the www.crowsnestranch.com.  When you register, I will send you a link with websites for several cabins, homes and motels that available in the Fort Davis area.  Also, a few other hotels and cafes in Fort Davis can be found on the internet .  You should make your motel reservations well in advance.
Equipment you may need for this trip: digital camera with medium to large autofocus telephoto lens (no pocket cameras or cameras with fixed lenses), tripod with ball or gimbal type head, plenty of batteries, a charger, flash cards and all the accessories you may need to download images each day.  You may also want to bring a wide angle lens to shoot some landscape shots in the Davis Mountain area since the several very scenic locations there.
Contact me at lditto@larryditto.com to register.  I'll send you a better description of the photography,  directions on how to make your room reservations, and maps or directions to the sites.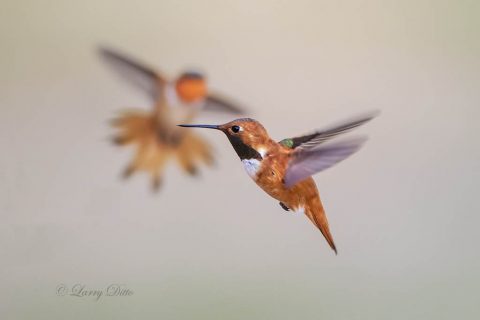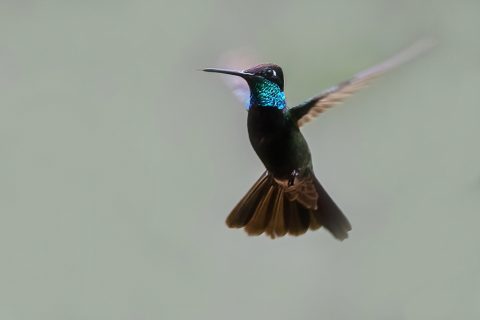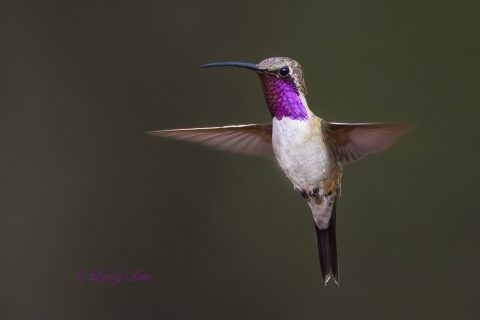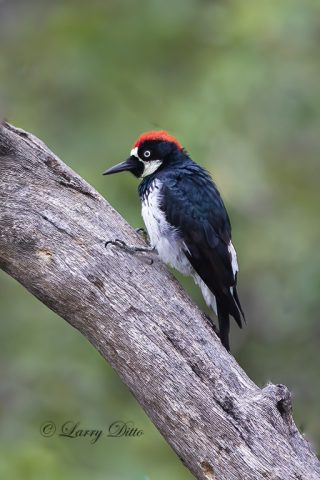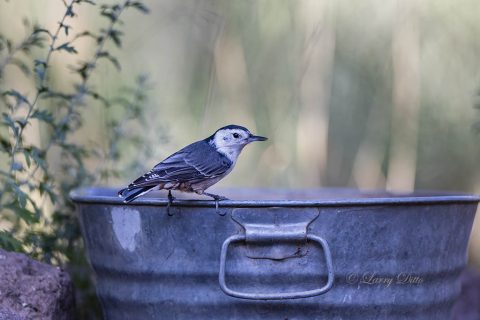 A good variety of other birds visit this location to get food and water.  Most are very accessible near the hummingbird feeders.
Hope to see you there!