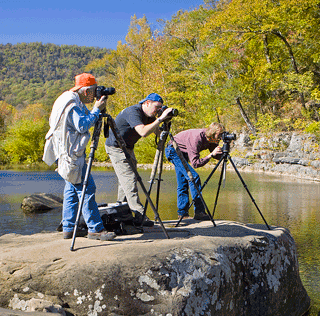 Besides a computer that never sleeps, I use the following equipment in my photography pursuits:
Canon 1D Mark III, Canon 7D digital cameras,
500mm IS, 300mm IS, 100-400mm IS telephotos, 28-80mm and 16-35 mm wide-angle lenses
Canon 580 EX and 550 EX flashes,
Gitzo Carbon fiber tripod,
Wimberly and Arca Swiss tripod mounts,
Canon extension tubes and teleconverters,
Dell Inspiron laptop computer and other portable hard drives.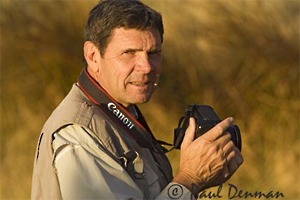 I have been a nature photographer for over 3 decades…full time for 12 years. I am a member of the North American Nature Photography Association (NANPA). My focus is on South Texas but I also range into other areas of the U.S. a few times each year. My photos have appeared in National Geographic books, Field & Stream, Natural History, Sports Afield and other magazines for many years. Audubon calendars, Texas Parks & Wildlife Magazine, National Wildlife, and Texas Highways regularly feature my work. In 2000, I won The Valley Land Fund Wildlife Photo Contest along with my good friend Greg Lasley. If you happened to read the book, Texas Wildlife Portfolio, you saw a lot of my photos there.
When I'm not shooting or working photos on the computer, I lead workshops, conduct instructional tours, judge photography contests, and advise landowners on how to set up commercial wildlife photography operations. My training as a wildlife biologist and background as a manager in the National Wildlife Refuge System are huge assets in my pursuit of wildlife photography.
I conduct several workshops and instructional tours each year (see the Instructional Tours page on this site). At the same time, I'm expanding my horizons in Photoshop software, an essential part of the digital photography world.