This is my first newsletter in several weeks.  I've been putting some shots on Facebook but I just got lazy with the newsletter.  Now that migrating songbirds are passing through, I thought you might want to see what we've been seeing at the birdbath. 
Hummingbirds are more abundant at our house than in recent years, so I've been photographing them.  Orioles, chats, goldfinches and more have been here, too.  Last week, of course, I conducted a hummingbird workshop up at the Barnhart Ranch and Nature Retreat near Berclaire.  They had plenty of hummingbirds, but the hot weather almost overcame our enthusiasm.  Anyway, here is a mixture of shots from the ranch and from our back yard.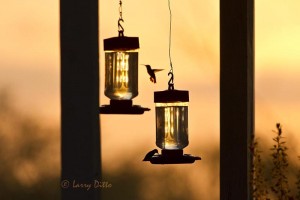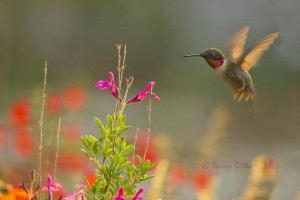 I grabbed some early morning photos before the other photographers arrived at the Barnhart Ranch and Nature Retreat.  The prospects looked great for a successful workshop.  We had good shooting in the mornings in spite of the fact that the hummers rejected several setups I constructed for getting them with high speed flash.  So, we settled for shooting them  under normal lighting conditions.
Both of the hummingbirds above were shot at 1/1600 second with an ISO setting of 500.  I was pleasantly surprised that my 100-400 mm Canon lens, hand-held, captured these little guys so nicely.
The yellow-breasted chat has been with us for about a month.  He is the most secretive of the birds in our yard, but he makes several appearances each day.