On Wednesday, I captured several images of roseate spoonbills resting and preening by the boardwalk at South Padre Island.  During that last hour of sunlight, the birds were reluctant to move, so I was able to work (if you can call it work) without moving.  What a perfect way to end the day!
Note how details of the birds tend to blend into the busy, cattail background.  While the location offers a good view of spoonbill habitat, I think a clean, water background would have improved these shots.   This is by no means a complaint;  I was blessed to be there.
Take a look at a few of the photos:
Click on an image to enlarge and sharpen it.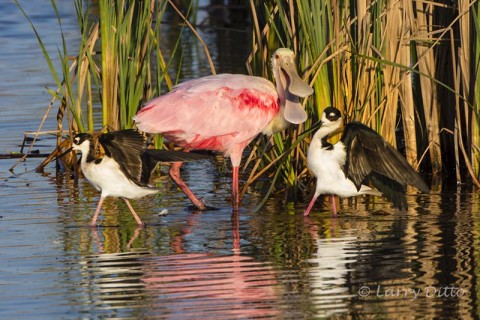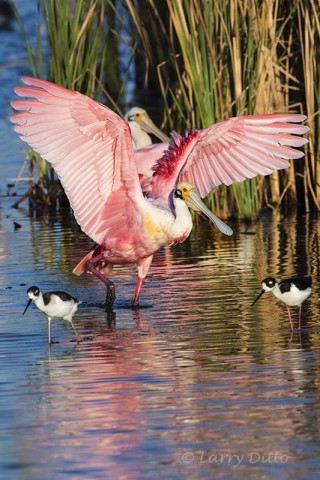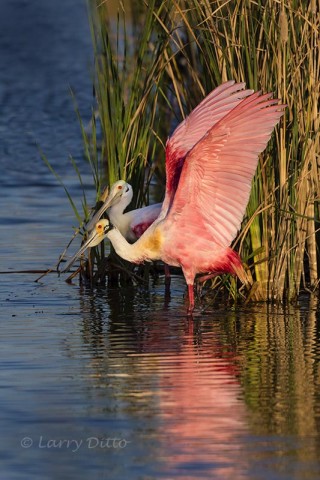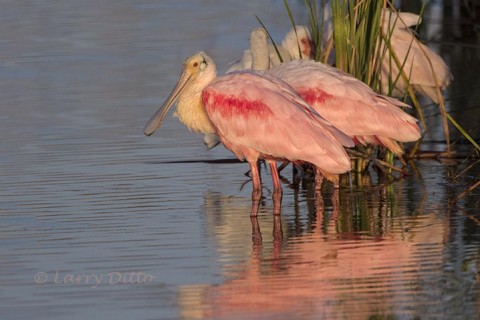 Several white ibis, black-necked stilts and heron mixed with the spoonbills occasionally, so I had to photograph them.  The reflections of all the birds really helped these images.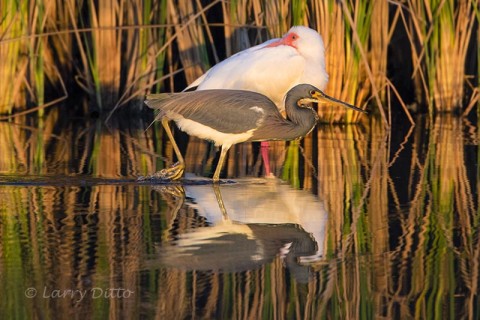 The raised foot gives this shot a sense of action that would have been missing in a typical "standing bird" pose.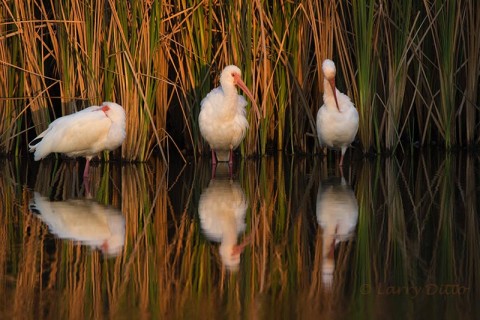 By the time this "sweet light" came, the hundreds of talking, boardwalk vibrating tourists had gone to dinner, leaving three photographers and the birds to finish a beautiful day.
Larry