I spent three hours yesterday morning photographing birds and a kayaker on the Laguna Madre at South Padre Island.  The weather was beautiful with a gentle north wind blowing down the bay and the sun at my back.  Hoping for some good flight photography, I patiently wasted 2/3 of my time waiting for ducks and pelicans that just didn't come …at least not by air.     Fortunately, there were some birds about so, I took advantage of their feeding and loafing activity.
Using a Canon 7d II camera and 500 mm lens on the Gitzo tripod and Wimberley head, I had enough telephoto reach to make some reasonable captures.  Here are a few images from a slow morning on the Laguna Madre:  Click on an image to enlarge and sharpen it for viewing.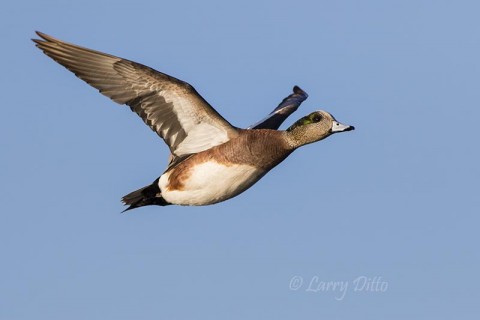 I prefer for birds in flight to be a little closer to my eye-level, but this bird was acceptable.  Wing position and light angle are important, of course.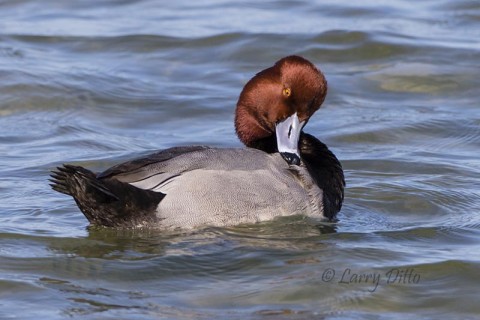 *** When the wind is out of the northwest, photographers are mostly seeing the rear end of birds as they face into the wind.  It is important to capture the subject look back over its shoulder.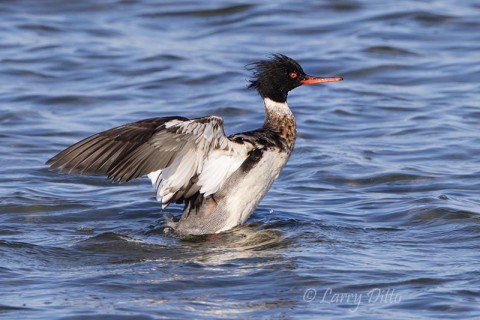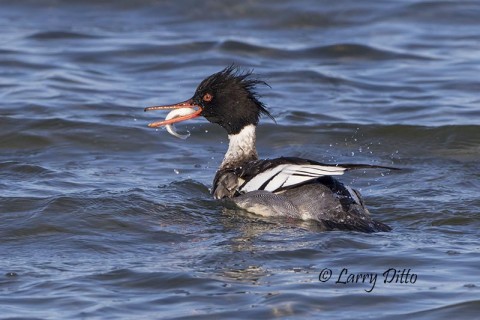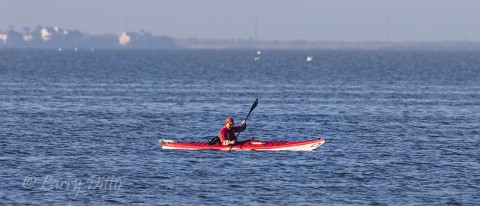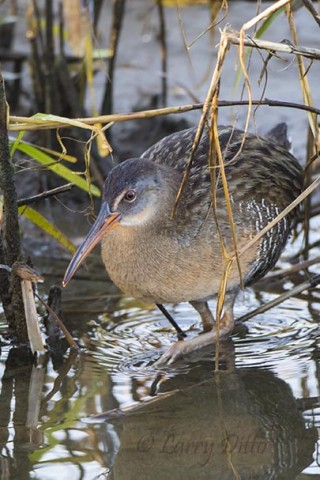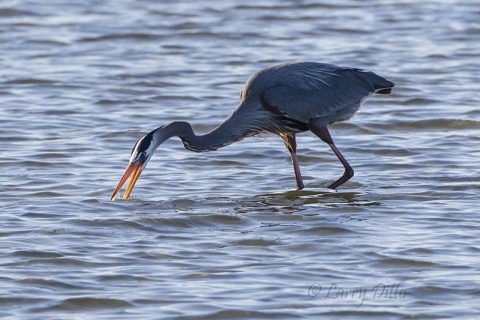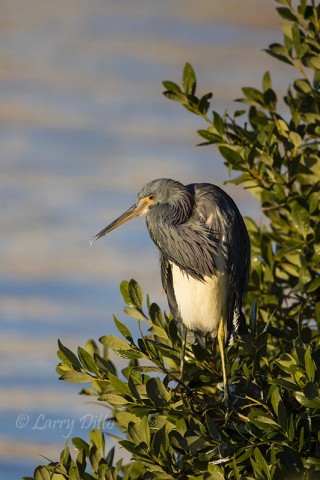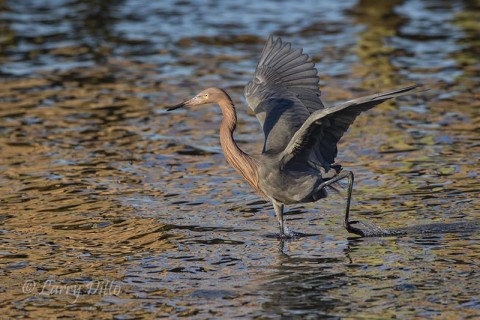 …and so the morning ended.  There are many birds about the Laguna Madre this time of year, but success is always regulated by wind speed and direction and by the tides.  It takes some planning and good luck to catch a "fast" morning on the bay.  I'll hit it right before winter ends.
Larry