along with several other species for your photographic enjoyment!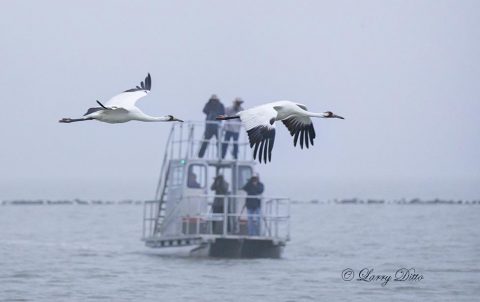 We have reserved a boat and guide from Aransas Bay Birding Charters for five photographers on January 18-20, 2022 at Rockport, Texas. Whooping cranes and other Aransas Bay species like sandhill cranes, American oystercatchers, osprey, various ducks and other water birds will be our subjects with the primary emphasis on getting great whooping crane photos in their coastal Texas winter habitat.
If you are interested, contact me now at: lditto@larryditto.com or 956-330-2114. I will send you the details and get you registered. Some specifics of the trip are mentioned on my website at www.larryditto.com.
I'm looking forward to photographing with you.
Larry