I've been photographing around the Starr and Hidalgo County area of south Texas this past week or so.  Cloudy weather dominated most of the winter so it felt good to feel some rays.
I can put you onto some lightly used  photo equipment at really good prices.  Yours truly has a Canon IS 100-400 mm, slide focus lens that is in great shape and very sharp.   Make me an offer.   A Colorado friend, Joe Zinn, has a Canon 1DX camera with low frame count and an excellent 600 mm lens (not the new model) for $6,000.  These will be sold together.  If you are interested, let me know and I'll discuss these with you and/or put you in touch with Joe.
Here are some recent photos.  Click on an image to see a larger and sharper version.  Click on the right edge of a photo to advance.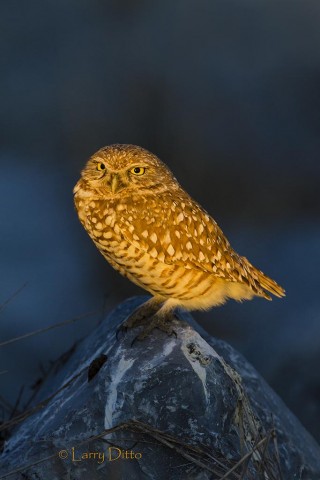 I put my favorite photo first.  It took two hours of patient waiting for this light and pose.
This is a second burrowing owl sleeping on a rocky slope.  I photographed him for almost two hours while lying on my side with the camera  and 500 mm lens on a bean bag.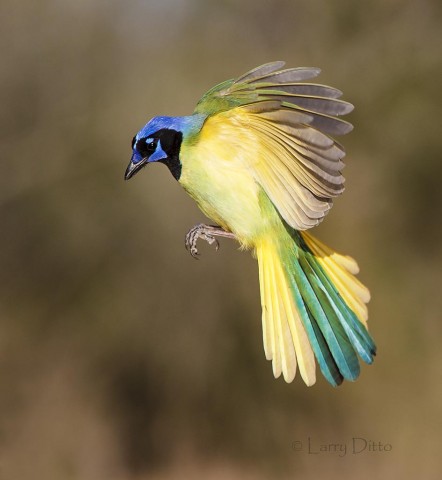 I used a Canon 1D Mark IV, Canon 70-200 lens and 1.4 x teleconverter to get this photo at 1/3200 second, f4.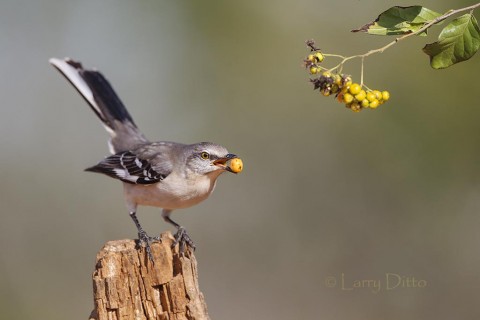 By placing native fruit  or bird seed near a perch, you can capture very natural looking images.  Also, note the clean backgrounds form most of the shots in this newsletter…they are no accident.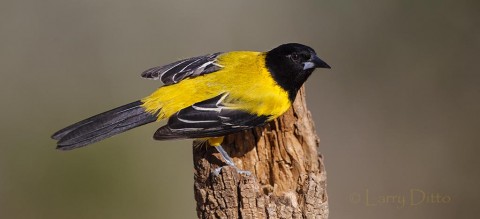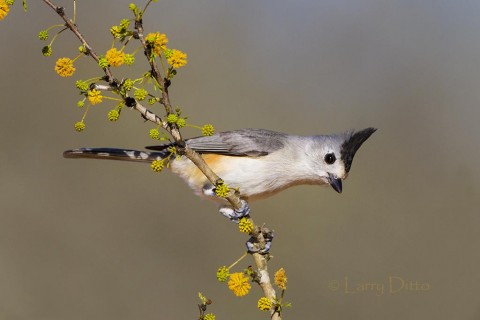 Some native brush is starting to bloom, so I took advantage by using cuttings for bird perches.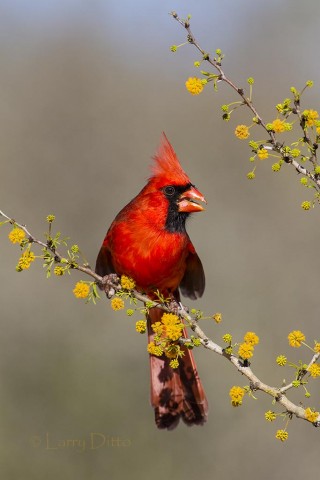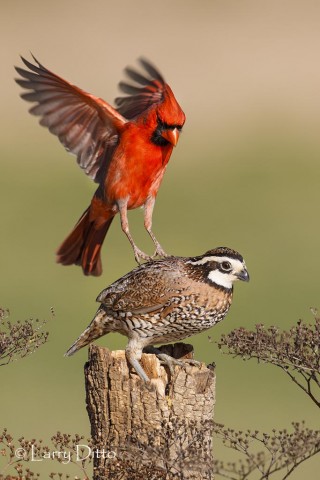 Anticipation and pre-focus!  I captured some of these images at Laguna Seca Photo Ranch north of Edinburg. (www.lagunasecaranch.com)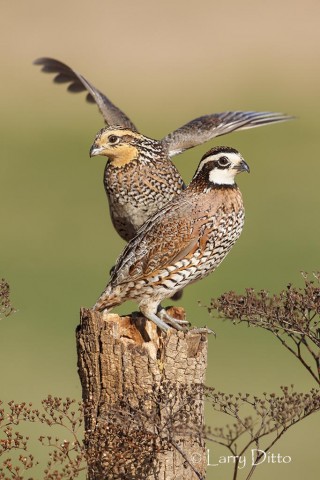 At sunset three days ago, this little nine-banded armadillo came walking boldly to the photo blind water hole at Santa Clara Photo Ranch northwest of McAllen.  (www.santaclararanch.com)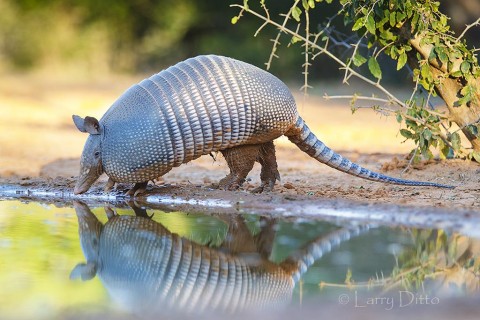 Soon, you will see more photos from this area.
Larry