It looks like photographers are ready to head into the wilds again.  The Whooping Crane and the Big Bend Photo tours are full now, although we could handle one or two more at Big Bend.  The Bosque del Apache National Wildlife Refuge trip has room for one or two more.  If you read this and remember you have indicated an interest in that trip, let me know right away.  Some photographers have said they intend to go, but they didn't sign up.  The time is close enough that I need to get a solid count of everyone who intends to go.
Although we have seen few signs of bird migration here in McAllen, I have been lucky enough to capture a few hummingbird images.    Last Monday was a good day at South Padre Island (SPI) where Steve Sinclair and I caught the tail end of a good migration weekend.  Here are some images from the hummer and SPI shoots.
Click on a photo in the upper right zone and it will enlarge and sharpen for you.  From there, you can advance through the photos.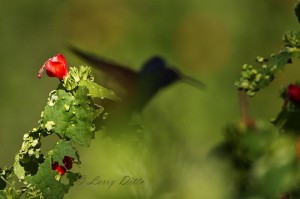 I was focused on the Turk's cap (above) when a buff-bellied hummingbird flew between me and the flower and I tripped the shutter.  The result was this silhouette of a bird in the shadows between me and the Turk's cap.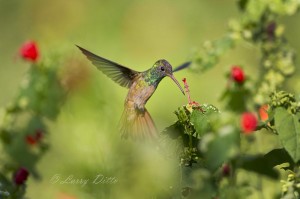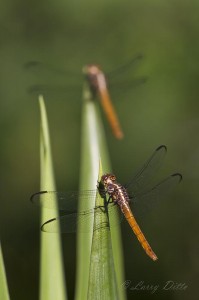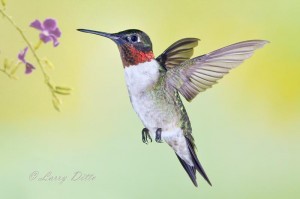 The shot above is a male ruby-throated hummingbird with durante bush bloom super-imposed with it.  The hummers feed at this plant, so I decided to see how well this technique works.  One needs to be more careful than I was in blending subjects.  The size ratios, focus and lighting need to be compatible.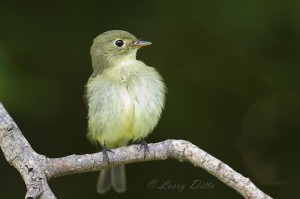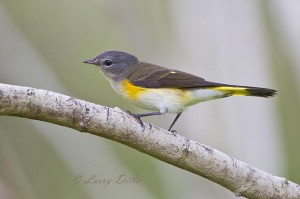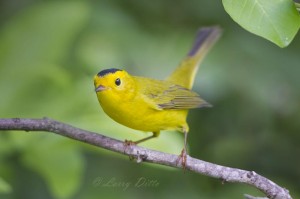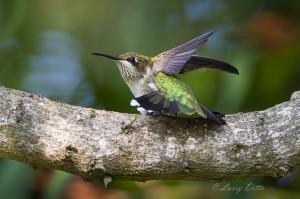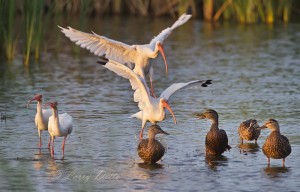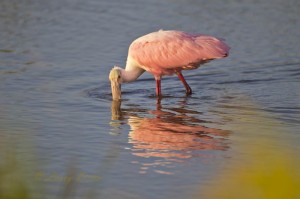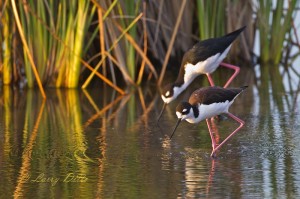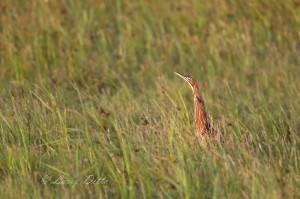 The American bittern (above) was working through the marsh at South Padre Island last Monday afternoon.  For me, this was the best sighting of the day.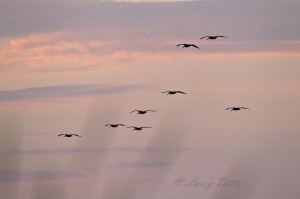 The last photo of the day at South Padre Island was shot through cattails as a group of brown pelicans headed into the sunset to roost on the Laguna Madre.
Let me know if you want to shoot cranes, geese, ducks, hawks and more at Bosque del Apache National Wildlife Refuge on December 2-4.
Larry