Only one slot remains for some lucky person who wants to photograph hummingbirds next month in the Christmas and Davis Mountains of Texas.  Take a look at these images from last year's trip and contact me if you are interested.  This year, we should have a good chance to see Magnificant (Rivoli's), Rufous, Broad-billed, Calliope, Black-chinned and Lucifer Hummingbirds.
Click on an image to automatically enlarge and sharpen it for better viewing.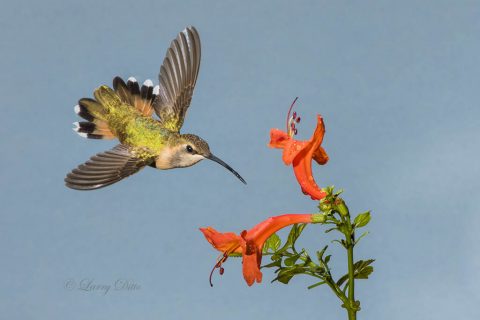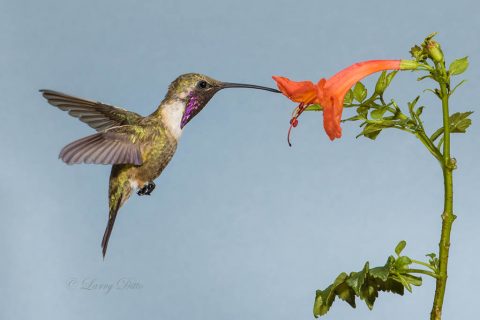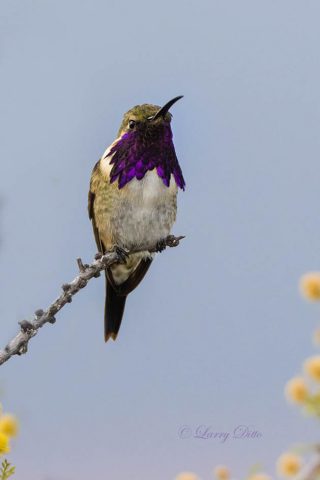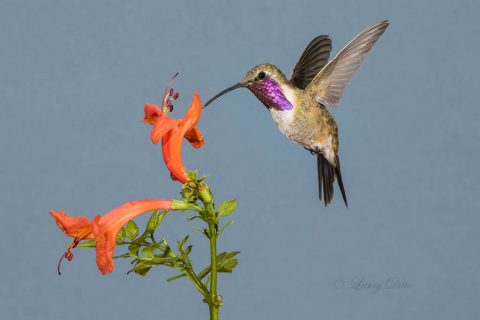 This trip will be part of the Davis Mountains Hummingbird Festival.  I'll be your photography guide.  The multi-flash set up will be available for flight shots like these.  The perch shots were done without flash in a totally natural setting near feeders.
Larry
Go to 956-330-2114 or lditto@larryditto.com to register.  Get more details at my website (www.larryditto.com).  When the site opens, just click on Photo Tour Schedule.