Click on an image to enlarge and sharpen it for viewing.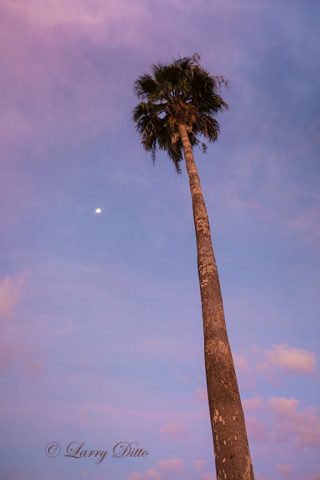 "Palm and moon from the RGV Birding Festival headquarters parking lot in Harlingen, Texas."
While waiting for my ride on the first morning of the festival, I grabbed the camera and shot photos of palms, pink clouds and the moon at sunrise.
For two days last week, I lead photography groups to the National Butterfly Center in Mission and to the South Padre Island Birding and Nature Center.  Day #1 was beautiful, but a strong cold front on Day #2 pretty much shut down any hope for any spectacular bird photos at the island.  Nevertheless, we enjoyed the opportunity to improve our nature photography skills while getting some nice images.
Here are a few shots from both destinations: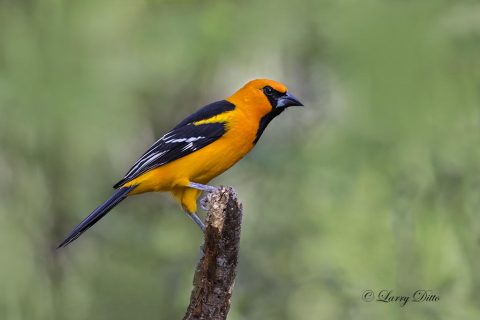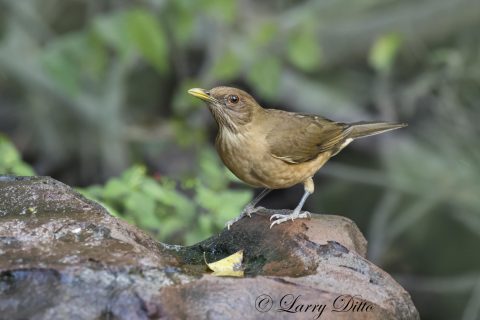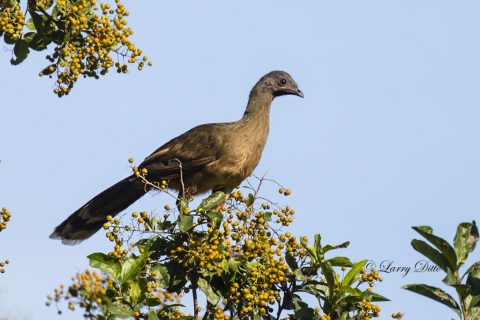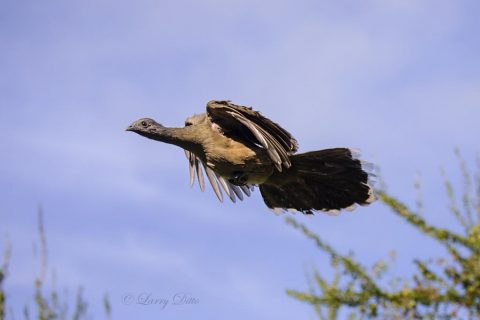 Perhaps the toughest test of a bird photographer's skill is the ability to successfully capture birds in flight.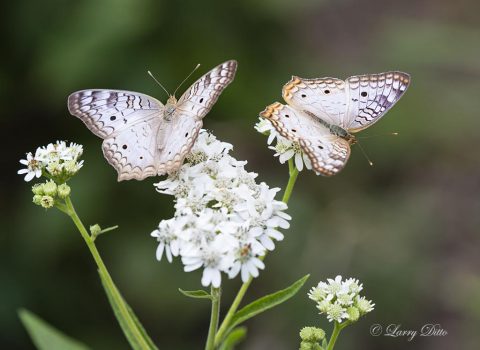 White Peacock butterflies nectaring.
While our photographers professed a desire to focus the day in pursuit of birds, they quickly gave in to the temptation of capturing images of the Butterfly Center's showy butterflies. I  certainly enjoyed the opportunity to photograph my first Questionmark batterfly (below).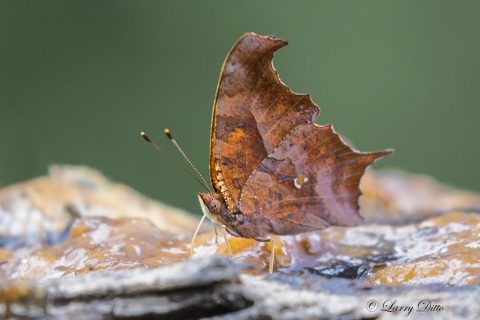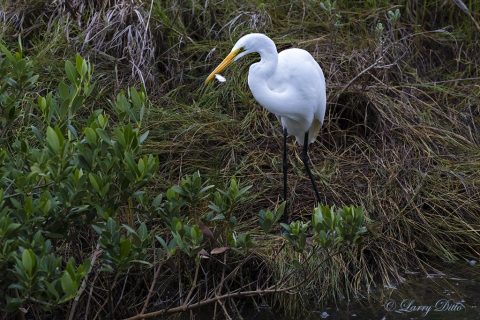 We thought this great egret was frozen by the winter blast that hit South Padre Island on our second morning.  Then it surprised us with a sudden thrust of his head into the pond below.  Maybe the little fish was shocked as well when that the immobile white object above turned out to be an actively hunting predator.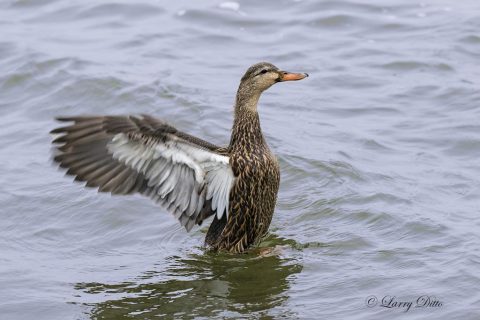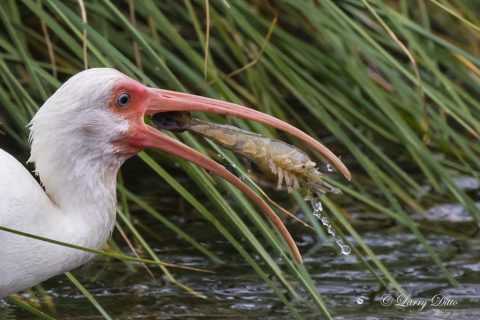 Even when it's cold, everything has to eat.
As we prepared to leave South Padre Island, this lonely Couch's Kingbird made a parking lot appearance.  It was our last opportunity to photograph one of those beautiful Rio Grande Valley specialty birds.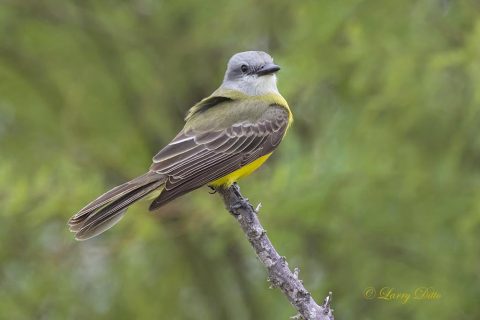 All images were made with Canon 5D Mark IV camera and 100-400 mm Canon lens.
Larry