Yesterday, Paul Denman and I traveled to Corpus Christi, Texas to meet with about 50 photographers and landowners who will participate in the 2013 Coastal Bend Wildlife Photography Contest.  Paul reviewed a number of important items in Photoshop which each photographer will need to prepare images for competition.  I talked with landowers and photographers on the importance of developing a strong partnership during the competition.  As the day came to a close, we gave the group a number of tips on how, when and where to get the better photos.  The audience really got into the swing of things when I shared my experiences on what the judges will be looking for as they select the winning shots.  Good luck  to all the Coastal Bend photographers and landowners.
Recently, I made a few images at South Padre Island including a shot of the elusive American bittern.  It's not a good photo but at least it finally stood up and allowed me the chance to get one or two captures.  My luck was also running pretty thin as I tried to catch a pair of bald eagles on the sensor early last week.  I say this every year, but next year I will be there in early January with the hope of getting the adult eagles while they are actively feeding and tending their young.
The last images in this week's newsletter are from the Big Bend National Park area where Joe Zinn and I will lead an Instructional Photo Tour in late March.  If you are so inclined, come on and join us.  We still have space for two photographers.  Check the details on Joe's or my web sites…photozinn.com or larryditto.com.
To view the following images just click in the upper right area of a photograph and it will enlarge and sharpen for better viewing.  From there, you can advance or back up by clicking on the "next" and "previous" commands in the upper right or left area of any photo.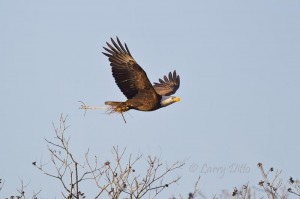 The eagle photo above was done from a tripod using a Canon 1D mark IV and 500 mm IS lens.  The shot below was also hand-held and I had the Canon 7D body on the 500 mm lens.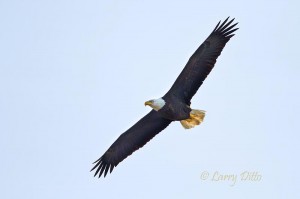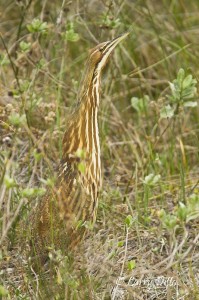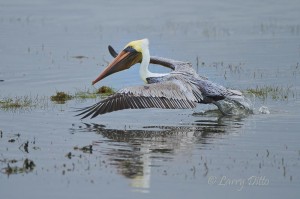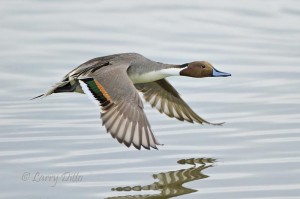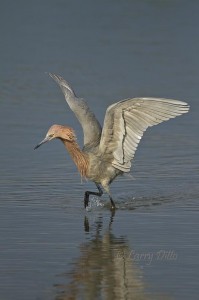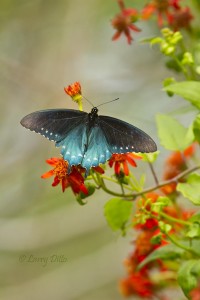 When the shooting hits a mid-afternoon lull on South Padre Island, I can usually find butterflies in the Convention Center habitat.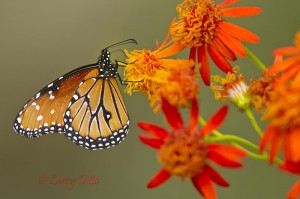 The Big Bend National Park images were done with the Canon 1D mark III and 16-35 mm lens, Gitzo tripod, Arca Swiss mono-ball,  and polarizing or Singh Ray split neutral density filters.