Two weeks ago, I purchased a new computer monitor to replace the dead Dell UltraBrite which had been in service about 7 years.  After much study, I selected the ASUS 23″ high definition model and I love it.  Wow, are prices going down…the old monitor cost something in the $600 range and this one was $216.
Last week, I was on the Roel Ramirez Ranch north of Roma (about 7 miles from the Rio Grande) conducting a workshop and photographing the bird life.  Roel has been getting things organized at the ranch and he is constructing new blinds.  There is a lot to do and it should be looking great by this coming fall.
About 4 inches rain soaked the area over the last 10 days, so the butterflies are hatching, too.  The headquarters butterfly garden was coming alive with butterflies and blooms when we left.  I may have some of the group's photos to share with you in coming newsletters, but the following images should give you a good sense of what we captured.
Click 0n an image to enlarge and sharpen it.  Then click in the upper right portion of the photo to advance.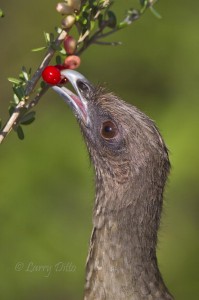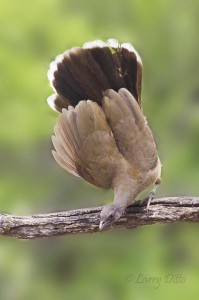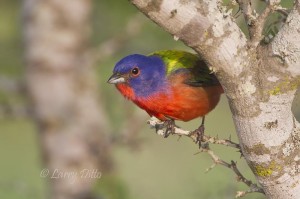 During the first two days of our workshop, the rain had left everything soaked and water was standing everywhere.  The birds just weren't coming to the blinds.  By day 3, the area was dry again so, we saw many species including painted bunting.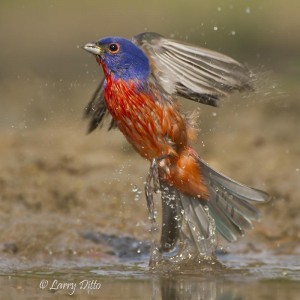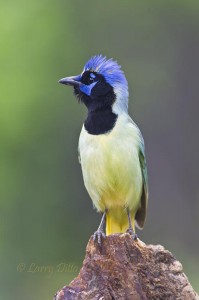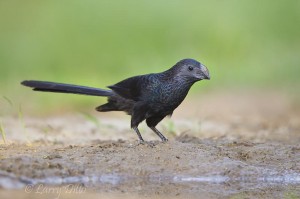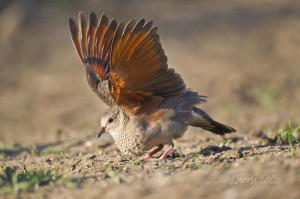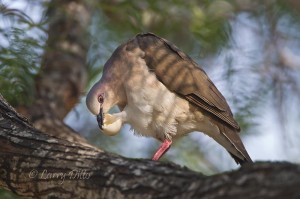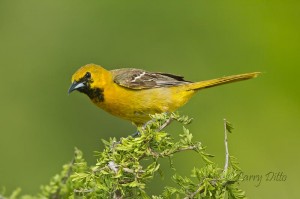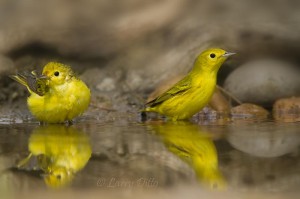 On day three of the workshop, we saw many yellow birds (Wilson's warbler, male and female yellow warblers, male and female hooded orioles).  Most were photographed with the Canon 7D camera, 500 mm lens and 1.4X teleconverter on a Wimberley head and Feisol carbon fiber tripod.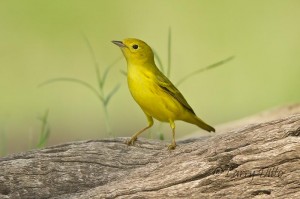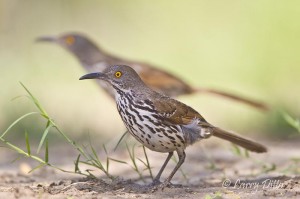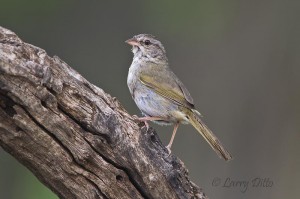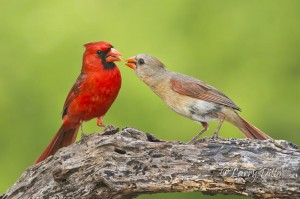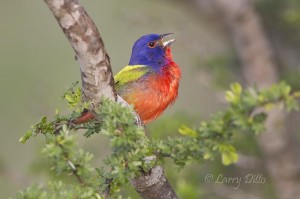 Bird photography will be good all the way through June, so you still have time to grab a couple bottles of water and get down to south Texas where these birds congregate.  Every ranch offers excellent photography… Dos Venadas Ranch, Tacubaya Ranch, Santa Clara Ranch, Laguna Seca Ranch, Martin Refuge and Isaac Garza's Tepeyac Ranch.  I hope to see you soon.
Larry