Two weeks ago, I was in Rockport leading a "whooping crane" photography tour that turned out to be much more than that.  After starting the week with a lot of cold and drizzle, our last day and a half were fair days with a lot of photography ops. The group was composed of seasoned veteran photographers and a beginner, but everyone got a pleasing number of wildlife and landscape subjects during the week. Here are some of the subjects I captured with the camera while working with the other photographers.  Notice that I didn't have a lot of room left to show the whooping crane images after including some of my other subjects.  I was particularly taken with the green-winged teal that allowed us to photograph them while they bathed and rested.
Just click on an image to enlarge and sharpen it.  Clicking on the right edge on any shot will advance you through the photos.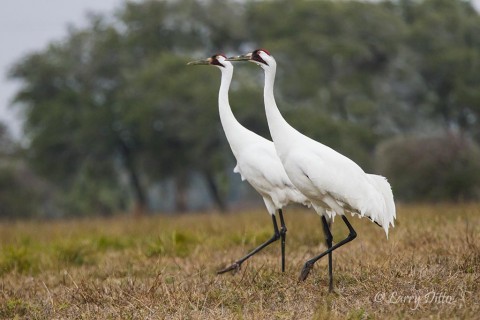 These cranes were photographed from a ground blind near Goose Island State Park.  I was pleased with the similar pose between the birds.  Since I wasn't using a "high end" camera, I didn't dare push the ISO enough to get sufficient depth of field get both birds in sharp focus.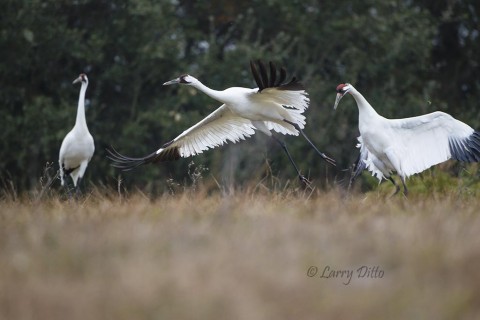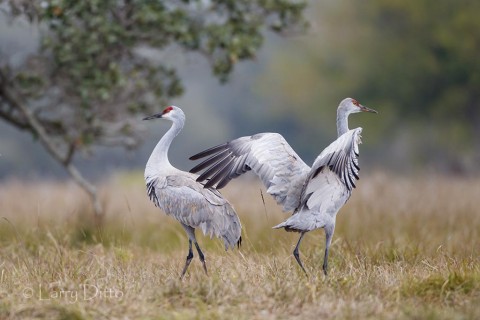 The bird in the image below had a deformed beak but it managed just fine at feeding time.  I've seen several at Bosque del Apache Refuge in New Mexico with an upper mandible curving down over the lower mandible like a crossbill.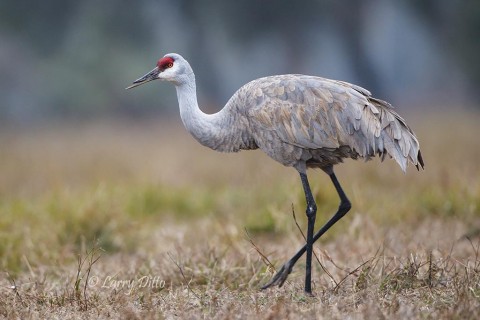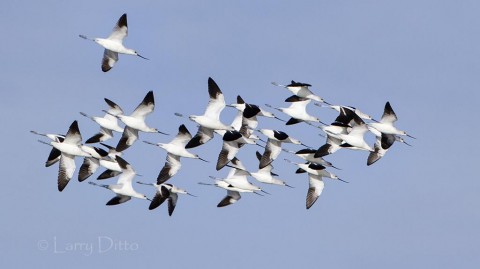 With birds in flight, I try to maintain at least 1/2000 second shutter speed to insure the photo "freezes" the birds.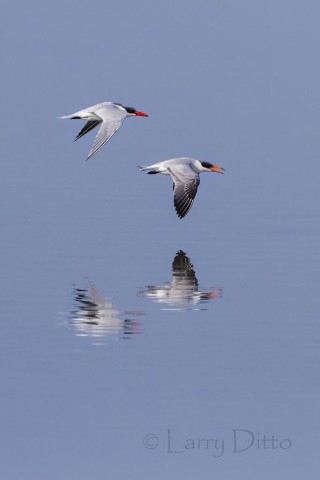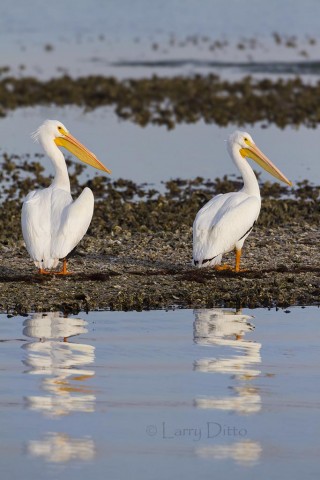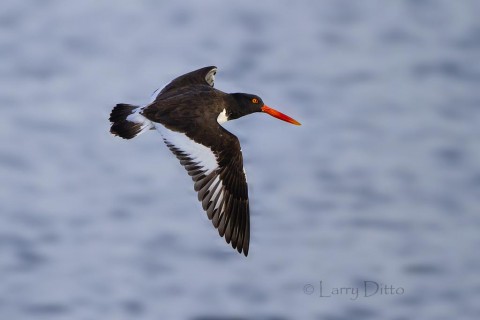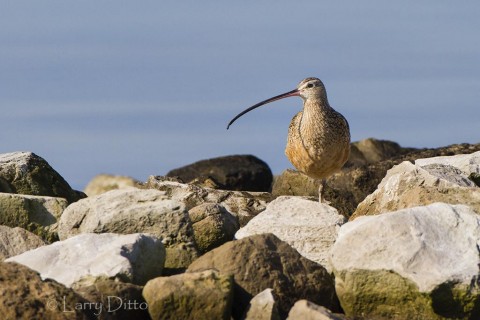 We often see a good variety of photo subjects during the return trip from a whooping crane outing.  Although the light is sometimes a little harsh, who can resist a long-billed curlew profile.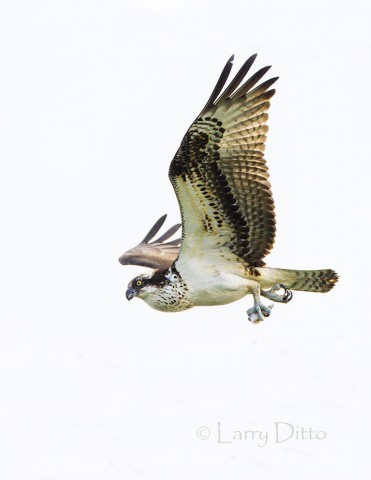 A bird in flight under white skies often needs to be overexposed by 2-3 stops to get the bird's undersides and darker areas at proper exposure.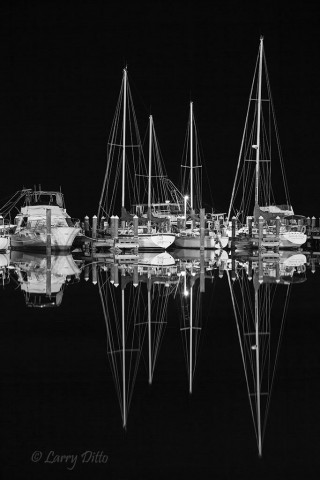 I decided to try the image above as a black and white and was quite pleased.  Seeing the calm waters as we left a nearby restaurant, two of the group's photographers convinced me we should return for some night shooting.  This photo was captured at 10:30 PM.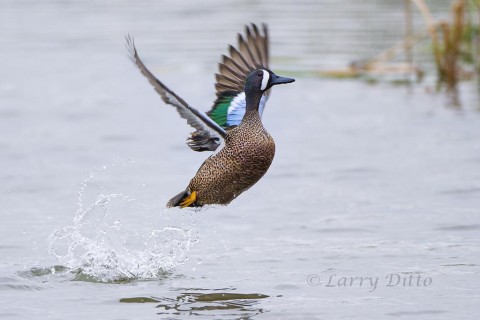 By watching the nervous head bobbing and erect posture of a wild duck, it can be easy to anticipate "launch".  I have to remember to pull back on the telephoto power to leave room for the rising bird and outstretched wings.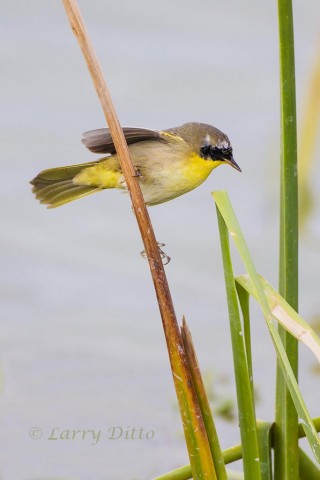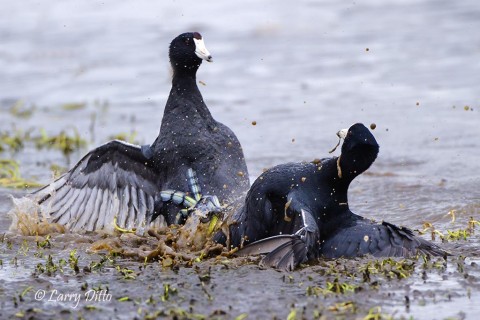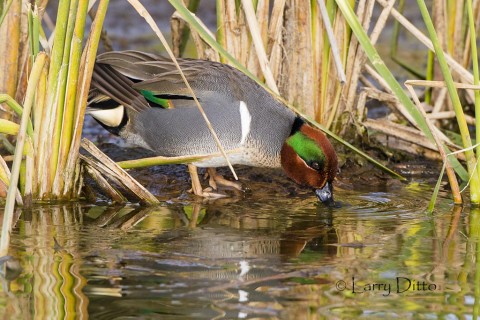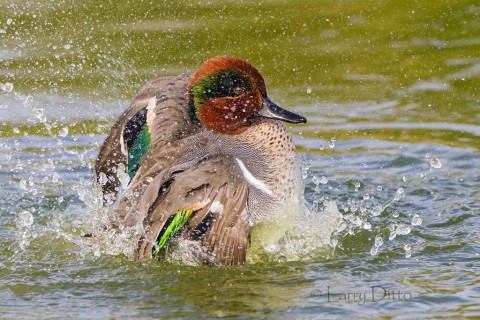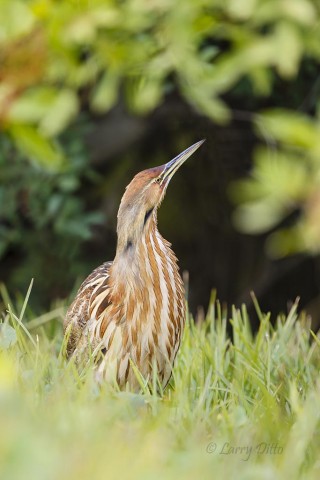 One of our photographers photographed this bittern while it was catching anoles on tree trunks at the edge of a marsh.
It was a great week in Rockport and Port Aransas.
Larry