Here is the final group of photos I will share with you from our Bosque del Apache National Wildlife Refuge Instructional Photo Tour.  Some in our group had far better luck and skill than I as they captured many beautiful images.
Click on an image to enlarge and sharpen it.  Click on the right edge of a photo to advance.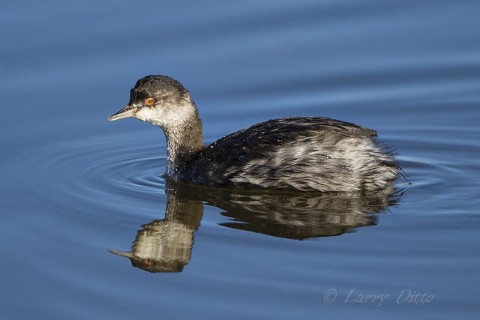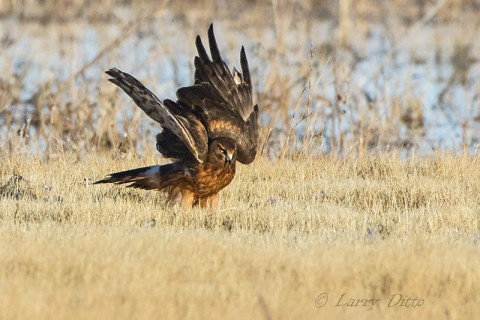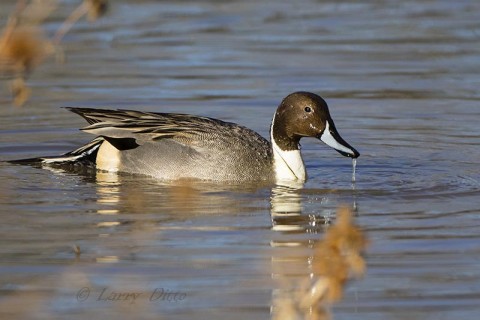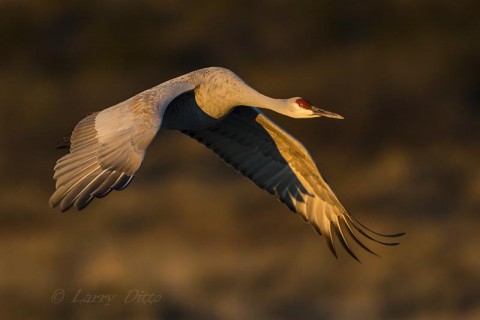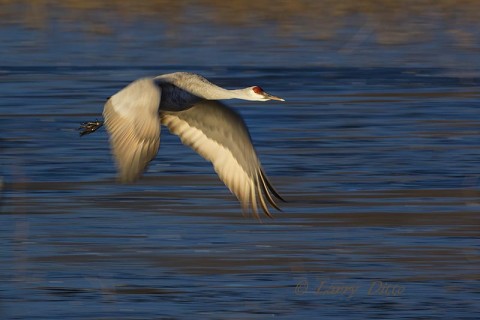 Many of the sandhill crane images I captured were at low shutter speeds with the Canon 7D Mark II and 500 mm lens on a Feisol cf tripod and Wimberley gimbal head.  The slow shutter speeds allowed me to get the wings blurred while keeping the bird's head sharp to give the impression of "action" to a still photo.  I especially loved the water background in this shot.
How could a photographer not love photographing these elegant cranes.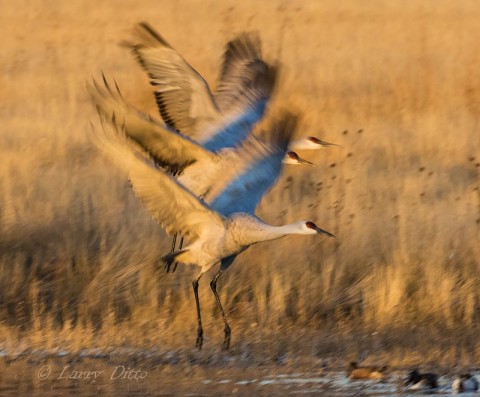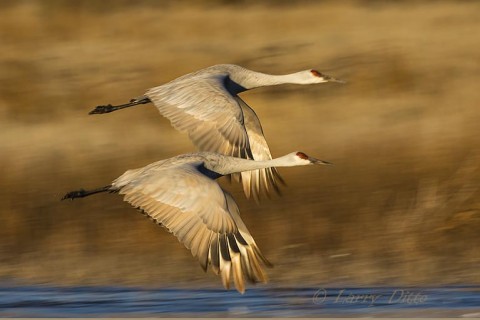 The slow shutter speeds (1/80-1/125 second) also creates an impressionistic look to background vegetation.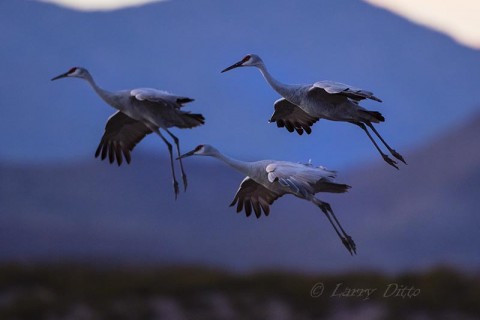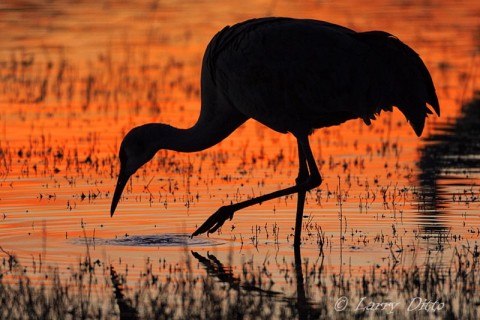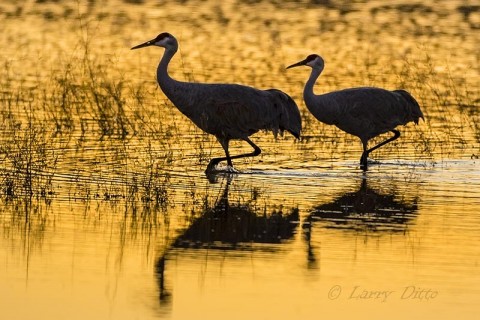 Sunsets reflected in the crane roosting ponds can create many colors from red-pink-gold.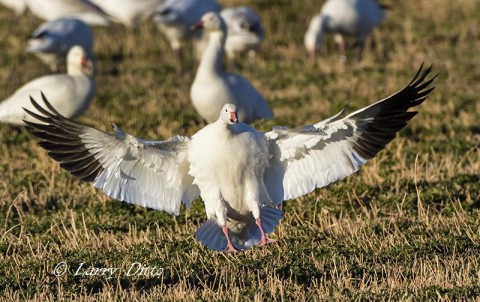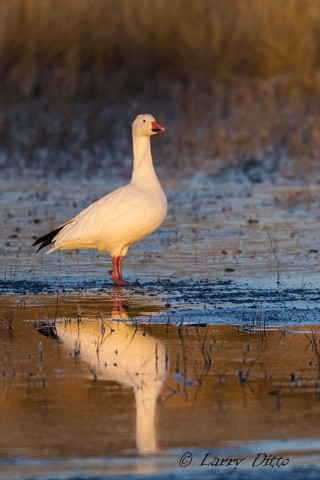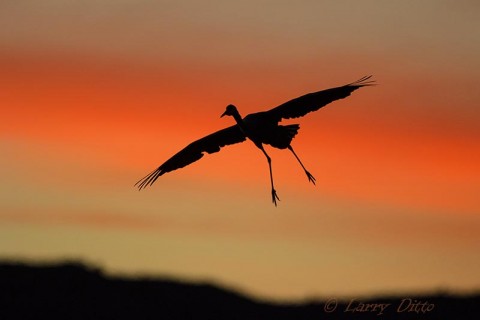 New Mexico sunrises and sunsets are hard to match.  Throw in several thousand ducks, geese and cranes and it's magic for the wildlife photographer.
Larry