In early October, Nick Benavides invited me over to his Los Lazos Ranch near Laredo to photograph some of the big bucks he was seeing.  With only two afternoons and a morning to spare for the trip, I was happy to see the big guys were ready to come in close for each photo session.
Two weeks later, four photographers traveled with me over to Cotulla, Texas where I conducted a three day Instructional Photo Tour the Santa Margarita Ranch (www.santamargaritaranch.com) .  One of the great things about these south Texas ranches is the tremendous wildlife diversity.  So, when we were ready to take a break from big deer, there were birds, reptiles and other critters to photograph at  the photo blinds and along the ranch roads.  The hospitality, food and accommodations were exceptional and the ranch managers were always available to insure that we had a quality visit.
Here are some of the images from these ranches.  Just click on a photo to make it larger and sharper for good viewing.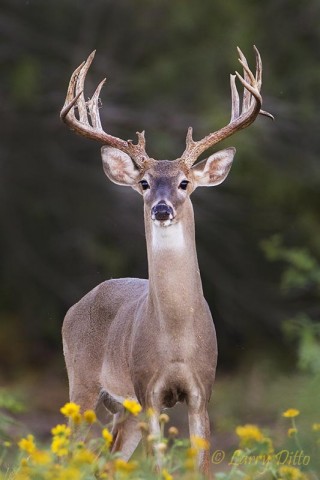 The big bucks at Los Lazos Ranch didn't have swollen necks in early October, but their antlers were impressive.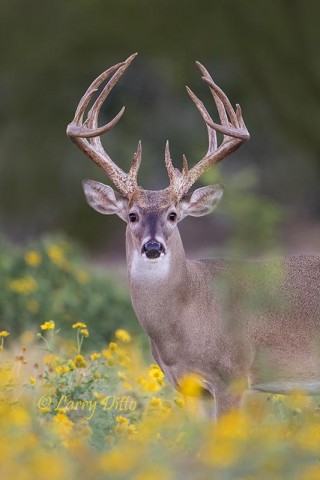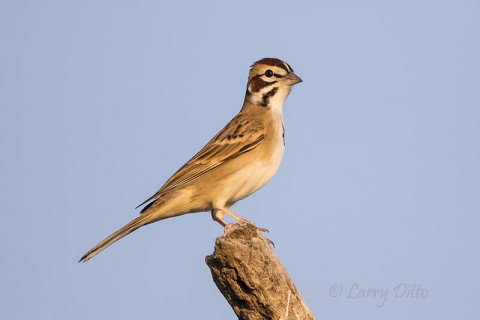 Lark sparrows and a variety of other birds perched near the deer blind as I waited for the big bucks to appear at Los Lazos Ranch.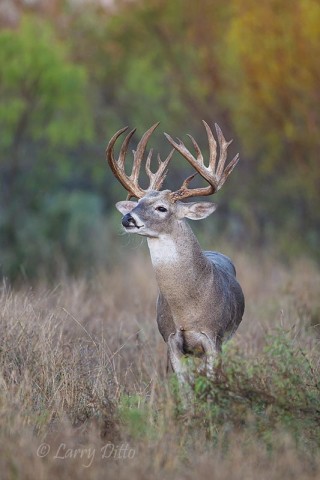 This Santa Margarita Ranch monster was carrying so much headgear that he had to hold his head back to maintain a balance.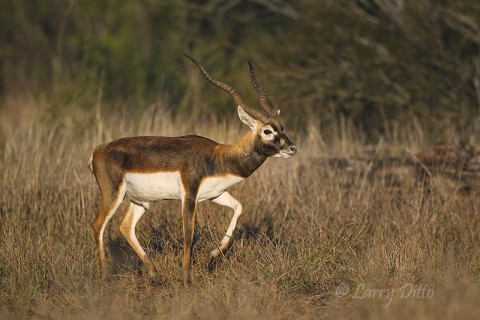 This mature black-buck antelope  showed up at the photo blind on several occasions.
At a second photo blind we were greeted by many scaled quail and other critters like the colorful crayfish.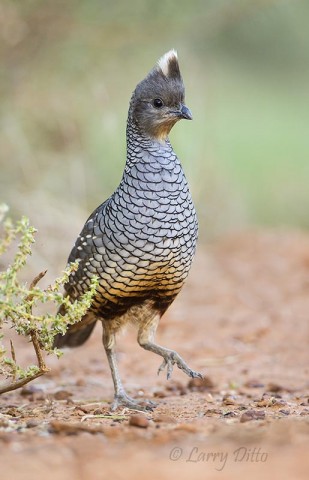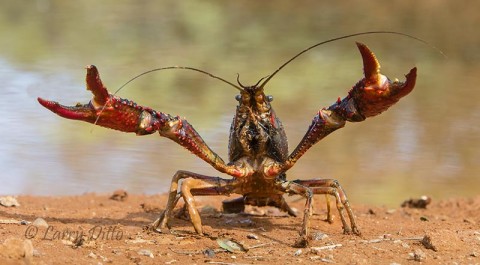 A huge whitetail buck gave me this parting shot as he crossed a fallen fence at sundown.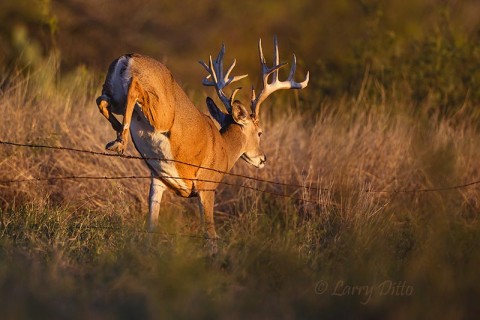 Don't forget to check out all the south Texas Photo Ranches for a great time and some fantastic photography.
Larry