I just completed my 7th or 8th (I lost count) Rockport, Texas Whooping Crane Photo Tour with a wonderful group of photographers from Texas and California.  The tour always provides much more than just whooping cranes; certainly this year was no exception.  Below, you can see some of the many birds and landscapes we captured as digital images.  Many of the images were made from the deck of a chartered boat that took us right where we wanted to go and for as long as we wanted to be there.
When we weren't photographing, we were eating seafood, comparing photography ideas, and swapping stories of past adventures.  Rain slowed us down a little on the first day, but the sunset on day two was well worth the wait.  After watching 11 whooping cranes fly in to roost, we were spellbound with the magnificent orange, red and yellow glow on a scattering of clouds as nightfall forced our retreat to the dock.
Whooping crane numbers were near record highs and the tall, white birds were sharing the marshes with many other species, so many photo subjects were always at hand.  Check out the photos below and plan to join me soon on a photo adventure to Block Creek Natural Area or Big Bend National Park.
Of course, it's not too early to book for next year's whooper trip.  Just visit my photo tour schedule at www.larryditto.com.
To enlarge and sharpen the following photos for viewing, just click on the upper right area of any photo.  From there, you can advance through the other images.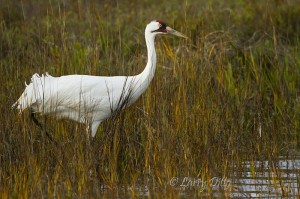 The photo below was made with a Canon 1D Mark III and Canon 100-400 mm lens, handheld.  All other bird photos were done with the Canon 7D and 500 mm lens from a Feisol carbon fiber tripod with Wimberley head.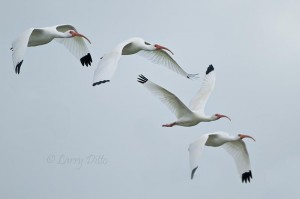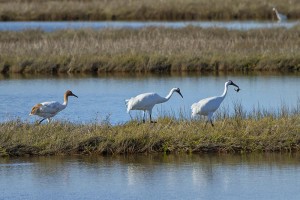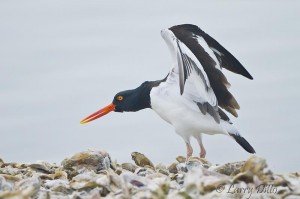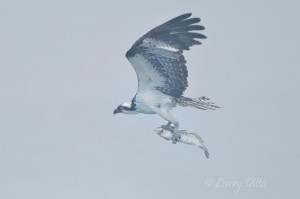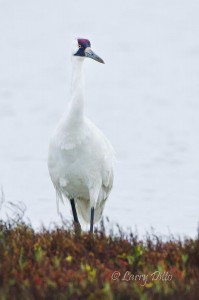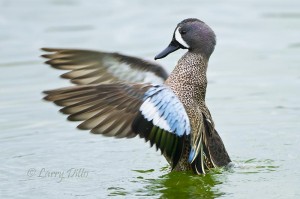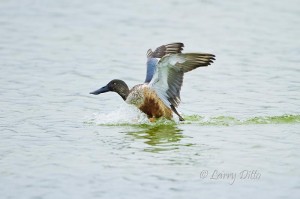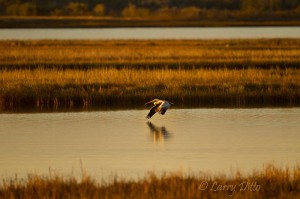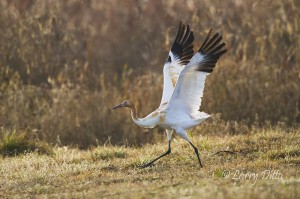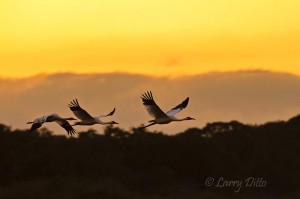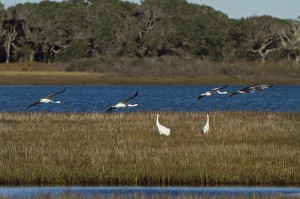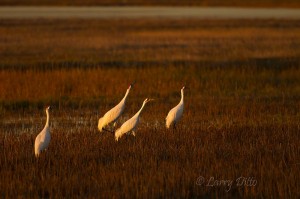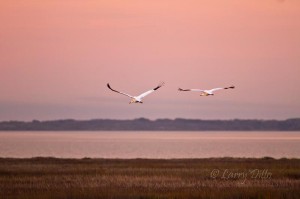 The following images was hand held using a Canon 5D Mark II and 16-35 mm lens.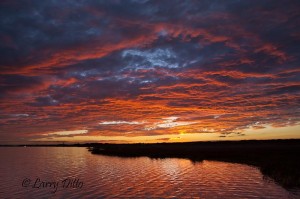 I hope you enjoyed the images of a great trip to the Texas coast.
Larry