As I passed through the village of McCook west of Edinburg, Texas on Saturday at 4:00 PM, the Durango's thermometer (which is accurate) read 110 degrees.  A few miles west of there at the Santa Clara Ranch, the temperature was a moderate 108 degrees.  These hot June days always bring lots of birds and other critters to the photo blind waterholes.  Within an hour, I was in the blind #3 with ranch owner, Dr. Alberto (Beto) Gutierrez, and our friend, Hector Astorga.  The bird activity was fast and furious until sundown, but the whirring cameras didn't bother those thirsty birds one bit.
The best bird of the afternoon was a yellow-billed cuckoo which visited the pond three or four times.  We also enjoyed photographing roadrunner, Bullock's oriole, blue grosbeak, painted bunting, ground dove, pyrrhuloxia, olive sparrow, black-throated sparrow, Couch's kingbird, bronzed cowbird, thrashers and lots of mockingbirds.  A very pregnant white-tailed doe visited the pond as did some thirsty ground squirrels.
I sat there with a damp Endura Sports Towel (from Lowes) over my head and never broke a sweat despite the scorching heat.  Beto was skeptical until I loaned him my Academy sports towel.  With it around his neck, he remained relatively cool, as well.  I'm not doing commercial ads for sports towels, but they are so-o-o effective I just have to tell you.  Larry and Sharron Jay from the Block Creek Natural Area put me onto the cooling towels about a month ago.
Other recent photo outings took me to the Falcon State Park butterfly garden on Falcon Lake and to Laguna Atascosa National Wildlife Refuge for nesting Altamira orioles.  So, the following photos include shots from all three shoots.  I hope you enjoy them.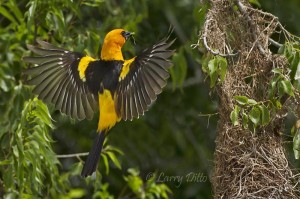 The landing shot was done at 1/4000 second.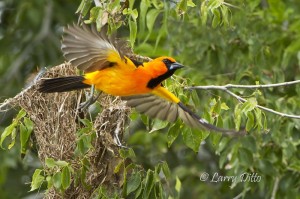 As most of you know by now, I made these images with the Canon 1D Mark IV, 500 mm Canon lens and Wimberley head on a Feisol carbon fiber tripod.  The take off shot was done at 1/1200 second.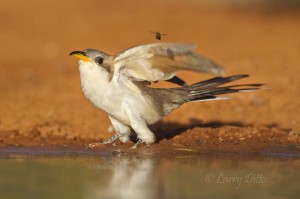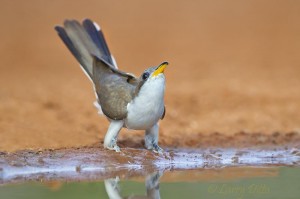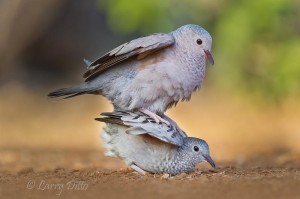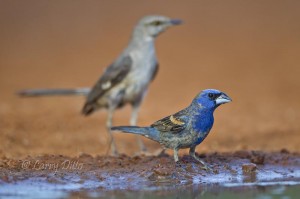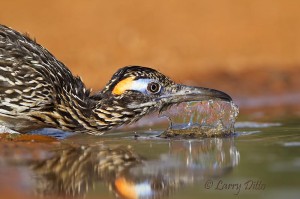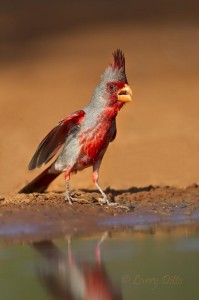 The following images were made with a Canon 7D and 300 mm canon lens mounted with an Arca Swiss Monoball on the Feisol carbon fiber tripod.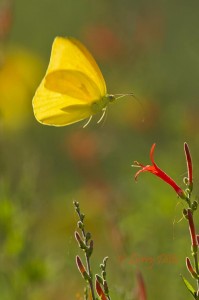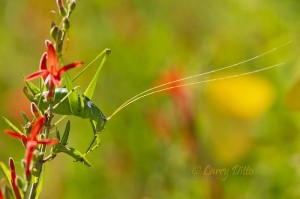 Note how the katydid mimics the form of it supporting plant.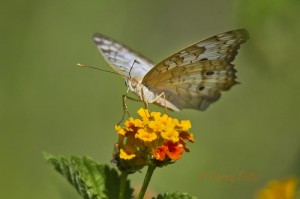 I hope it's cool enough for you to get outside with the camera.  For the next two months, I'll be at the computer and judging the Coastal Bend Photography Contest in Corpus Christi.
Larry