It's been a long time between posts.  I've been to Big Bend National Park with a workshop and then on to Galveston's Featherfest.  This past week, Sandy Hurwitz and his lovely wife, Leslee, hosted me at their Transition Ranch west of Uvalde where we photographed as many birds as possible in two days.  More about that later.
For four days, Joe Zinn and I lead a group of 8 photographers around the huge west Texas park in pursuit of the perfect landscape photo.  I think they all got it.  Unfortunately, you will have to look at some of my shots instead.
Remember to click on the images to change them to a larger, sharper format and to get the "next" button.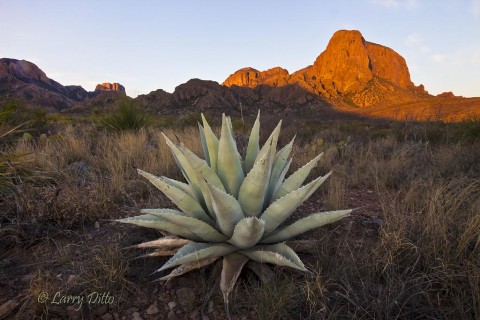 All these images were done with a Canon 5D Mark II camera; 16-35 mm or 24 – 105 mm lenses, Feisol carbon fiber tripod and ball head, and electronic release.  For the shot of cactus (below), I used the super-wide lens focused from about 12″ while I leaned against a small ledge over the river.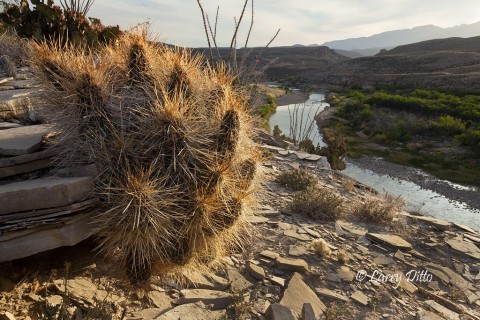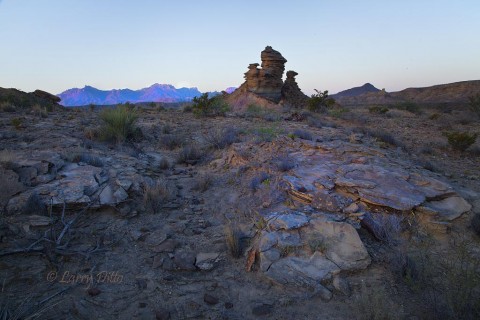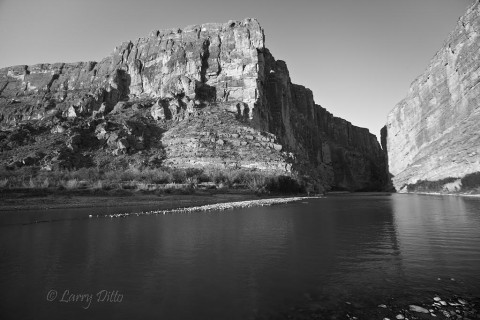 This image (above) needed some clouds to make the black and white image pop.  Nevertheless, I decided to do it anyway.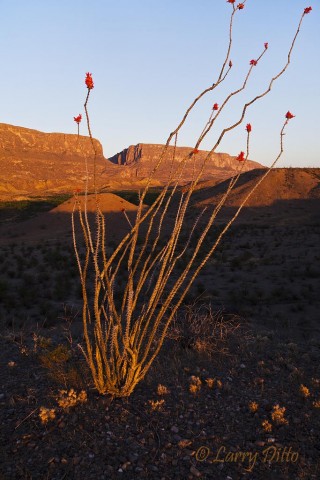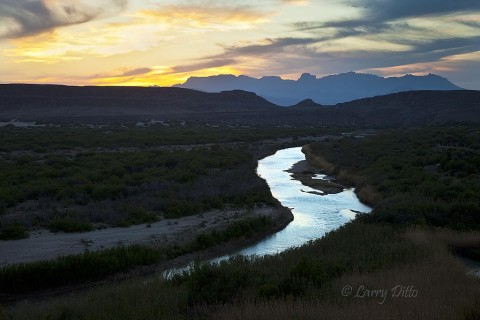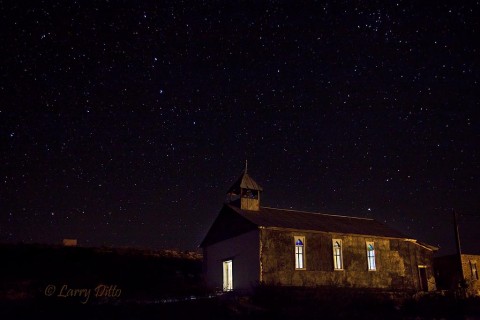 After I set up my camera and composed this scene (above), I went inside to light paint while another photographer triggered the 30 second exposure.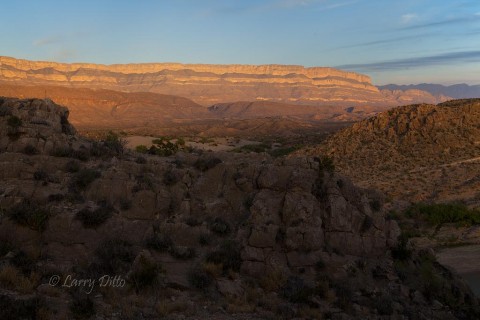 I waited for this scene to develop by allowing the sun to reach the western horizon.  After the closer mountains were in shadow, the Boquillas Rim turned pink in the warm sunset light.
In the next newsletter, I'll share some bird photos from area ranches.
Larry