I just returned from a photography scouting trip to the Chiricahua Mountains of Arizona.  Austin photographer, Tom Ellis, and I spent three days searching for the best places to photograph the fabulous hummingbirds and other wildlife in southeast Arizona.
Although we knew we were heading west during their monsoon season, we had hoped for a good hummingbird migration.  The birds really hadn't started moving south in mid-August, but there were enough species to get us excited about coming back in the spring.  We were searching for birds and found much more…great landscapes, a Gila monster, black-tailed rattlesnake, white-nosed coati, and some impressive  buck Coues deer.
There is room for two more photographers, so signup quickly if you can make the May 7-9 trip.  Accommodations fill quickly since the area is a popular birding hotspot, so we need to get you booked soon.
With the daily rains, we didn't have much time to shoot last week, but May will be dryer.  Here are some of my images from the Chiricahuas.  Be sure to click on the photos to enlarge and sharpen them for viewing.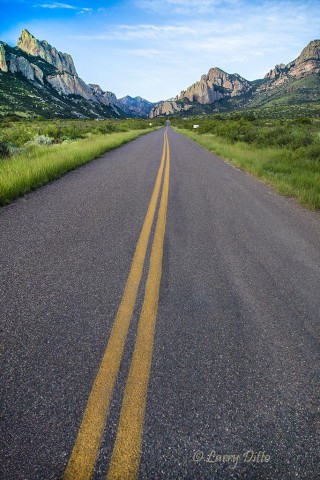 Yes, this is Arizona.  Temperatures hit the low 50's at night and never exceeded 82 degrees in the daytime….mid- August monsoon season.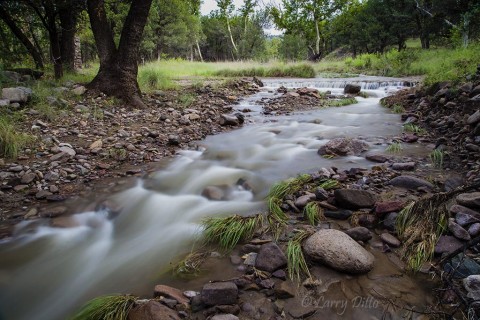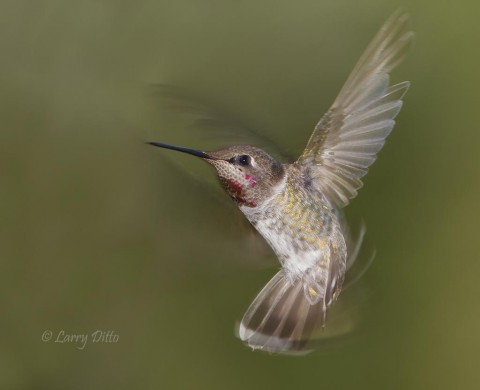 The hummer above was photographed at 125th second, f4 with an on-camera flash set for Manual mode at 1/8th power.  The slow shutter speed produced this nice, ghost-like wing and tail blur.

Gila monsters are endangered and extremely hard to find.  One local naturalist told me she had only seen 4 in her lifetime.  The reptile is poisonous.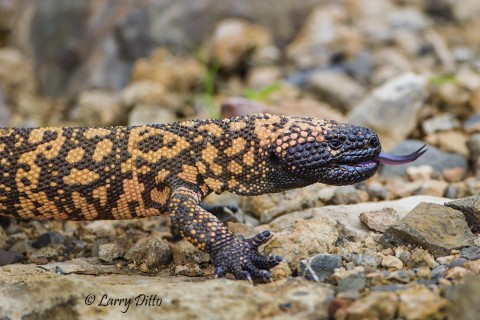 These Gila monster shots were made from about 4 feet with a 70-200 mm lens.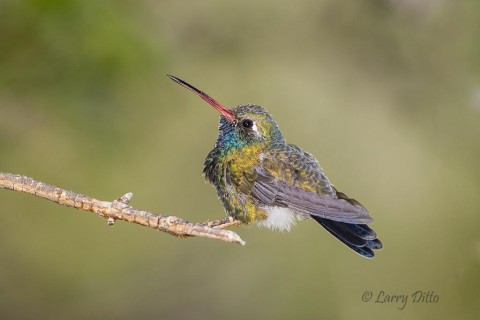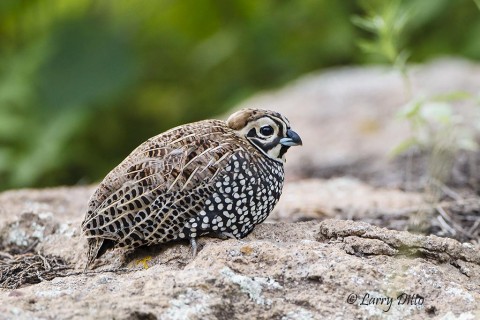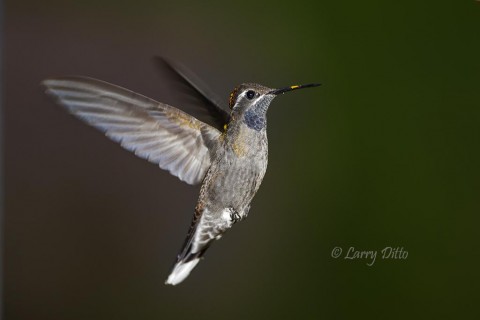 Blue-throated and Magnificent hummingbirds were twice the size of most other hummers.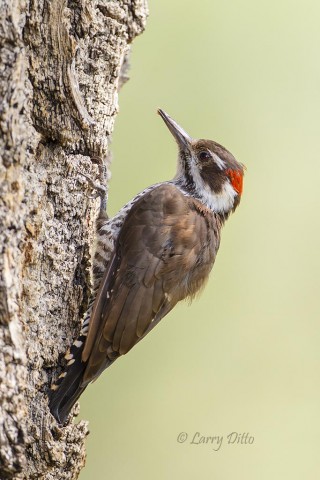 Several species of woodpecker were hanging out near the feeders where we photographed.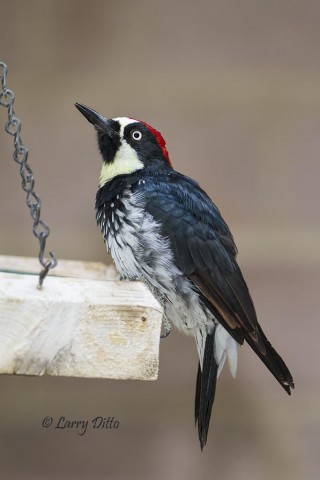 There were many opportunities to photograph birds and insects in natural habitat at various feeding stations.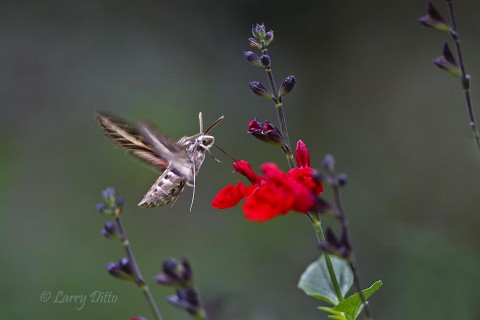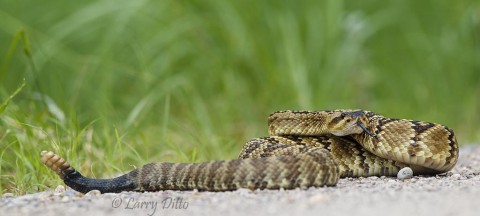 The snake is in a natural coil.  We didn't harass it to try for a "raised head and rattling tail" pose.  I shot this with the 500 mm lens rested on a camera bag near ground level to get the green background.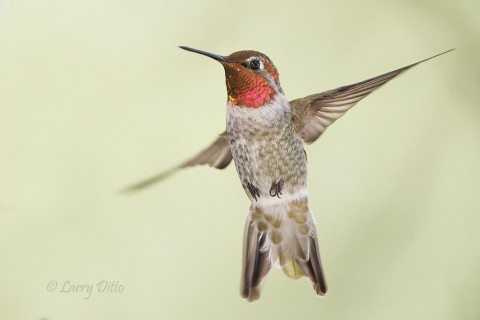 These last two hummingbird photos were taken with the 500 mm lens, tripod, and on-camera flash set at 1/8 power in manual flash mode.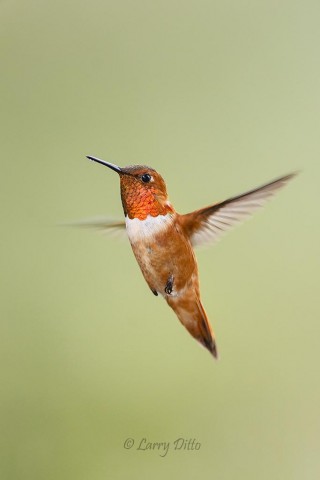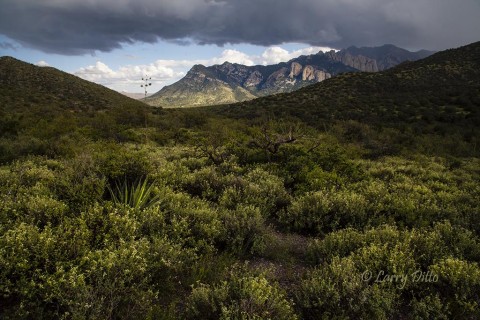 Join me in Arizona during the week of May 7-9.  I will emphasize natural light and camera flash photos of various birds, especially hummingbirds, and the multi-flash setup will be available in hope of getting some "wing stopping" shots.
Larry