My annual Instructional Photo Tour to the Big Bend National Park during late March and early April this year was the best ever.  Because of exceptional rainfall winter rains, the park was abloom and flush with color.  Many who have visited or worked in the park agree that this spring bloom was a once-in-10-years event.
Take a look at the photos which follow and note the color explosion which we haven't seen in past trips.   Don't forget to click on the right edge of a photograph to increase the size and sharpness for better viewing.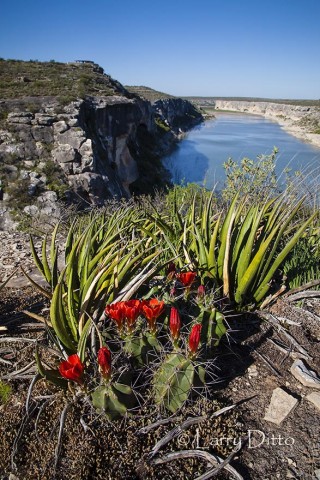 The scene above greeted us as we prepared to cross the Pecos River at the upper end of Amistad Reservoir.  After stopping at the overlook for a leg stretch, I spotted red cactus blooms along the cliff below.  One hour later, after thoroughly photographing the landscape, we were back in the car and headed west.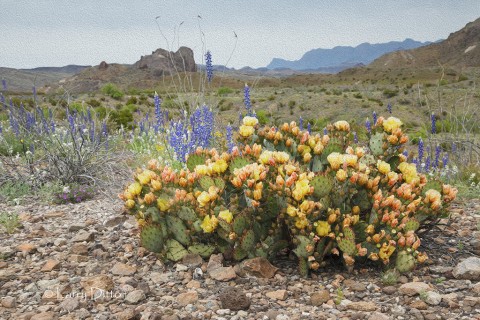 I decided to add a touch of "canvas" to the background on this image.  The Photoshop filters offer some exciting options to get the most from a print.  This image was a little north of Castolon Store in Big Bend Natl. Park.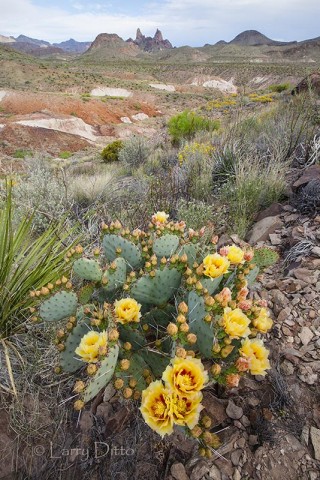 I think I was sitting in some dead dog cactus while shooting this photo at nearly ground level.  Sometimes I get caught up in the moment and forget to inspect the ground closely before getting in close to the subject.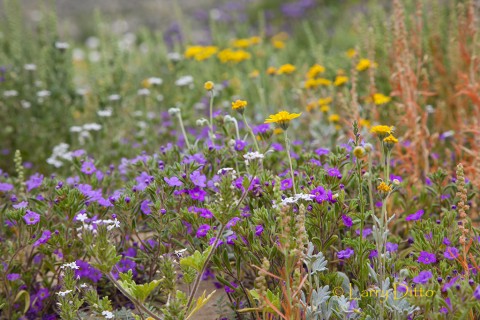 It's a 5 mile round trip from the highway to Dog Canyon in the northern part of the park.  The photography group loved the hike, the wildflowers and the cliffs.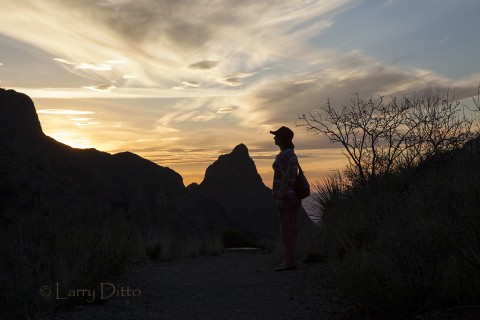 The Chisos Basin "window" is always our first planned photo stop in the park.  When clouds are present, the window is always exceptional during sunset.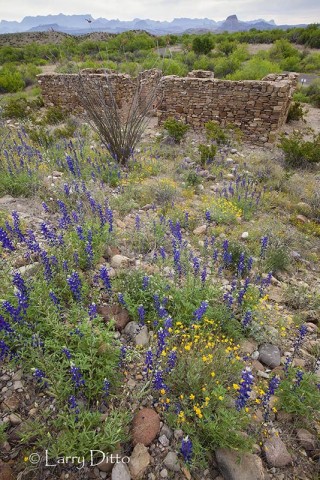 Bluebonnets added a lot of nice color this view of ruins near Cottonwood Campground looking north to the Chisos Mountains.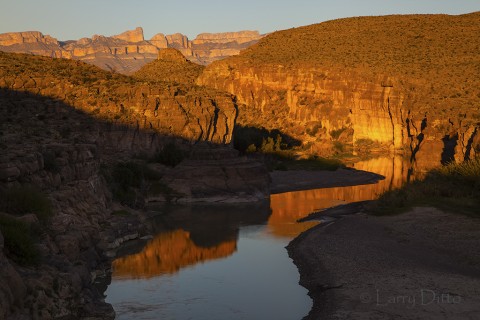 One of my favorite views of the Rio Grande as it turns toward the Boquillas rim at sunset.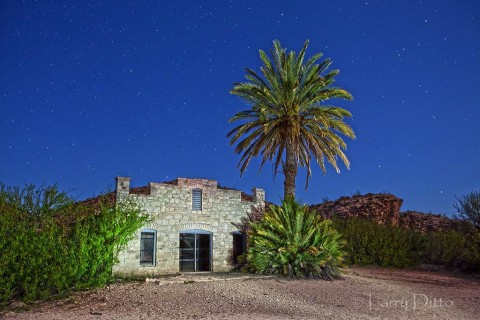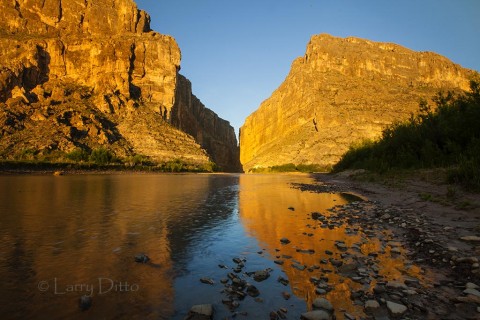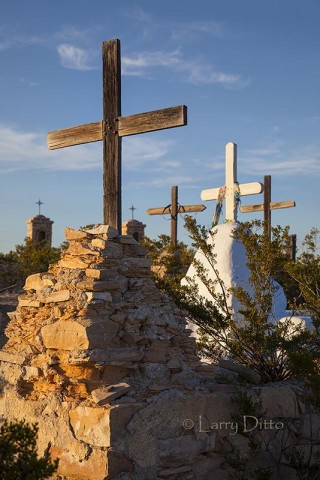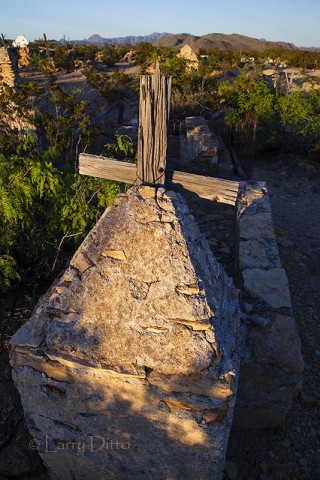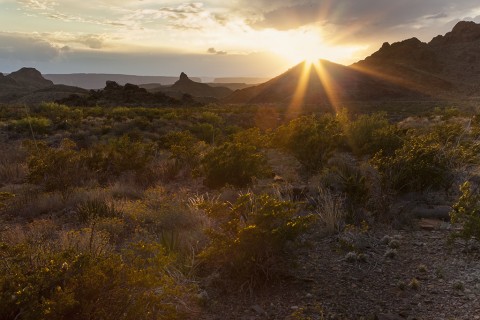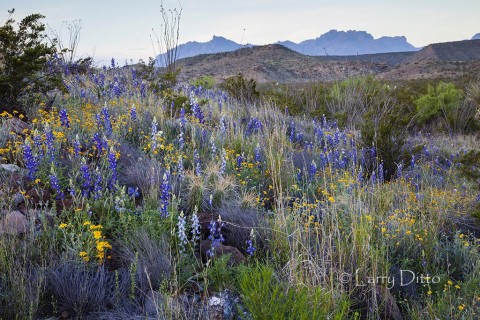 We just had to stop for one (or was it 50) more wildflower photo  before exiting the park after 4 fantastic days.  The sun was just coming up as we unlimbered the tripods near Panther Junction and the Chisos Mountains.
Larry