Last week, I hit the Santa Clara Photo Ranch twice and came away with a few pleasing images.  This time of year, the birds are pretty "ratty", but there was a lot of action with deer, rabbits and birds around the water holes.  White-winged doves swarmed to the ponds every afternoon and my seeing them by the hundreds was pretty special.
Click on any of these photos and they will enlarge and sharpen for better viewing.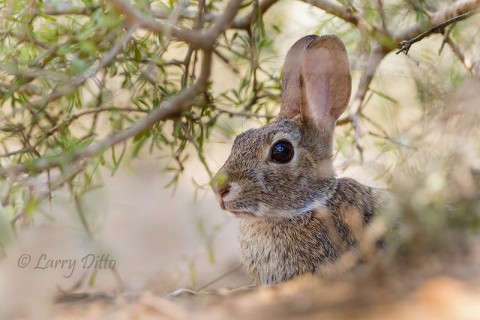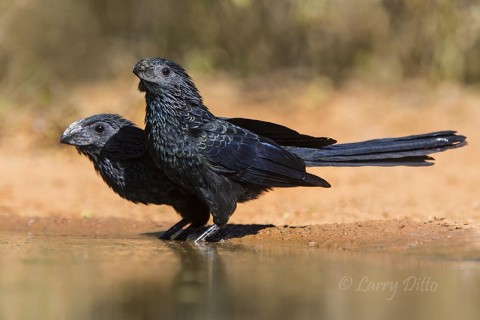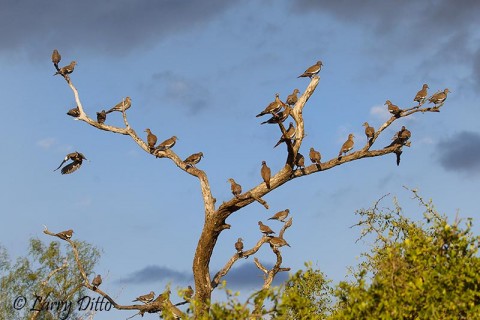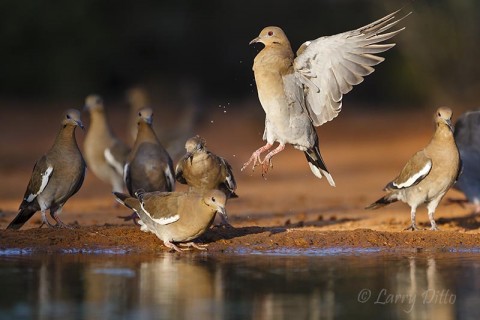 I'm really enjoying the 70-200 mm lens for groups of birds and mammals at the photo blind waterhole.  It insures that I have plenty of shutter speed, sharpness and wide angle for flapping wings during the last hour of daylight.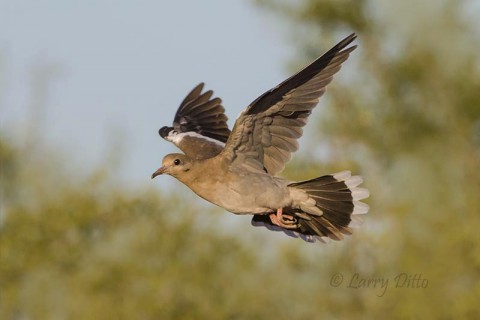 Canon 7D Mark II, 70-200 mm lens hand held, 1/4000 sec. @ f5.6, ISO 640, hand held.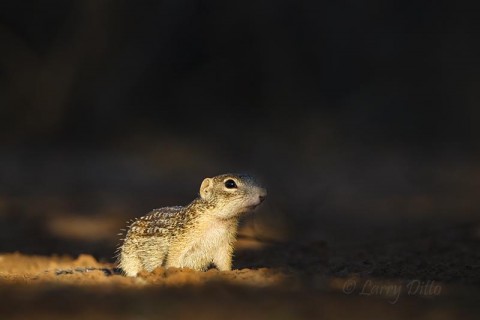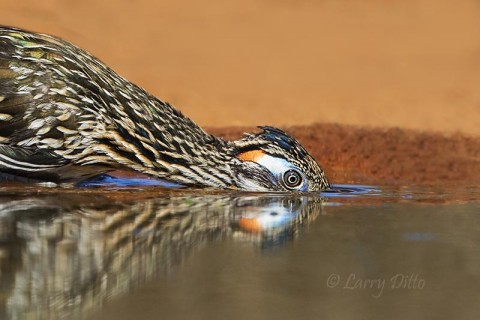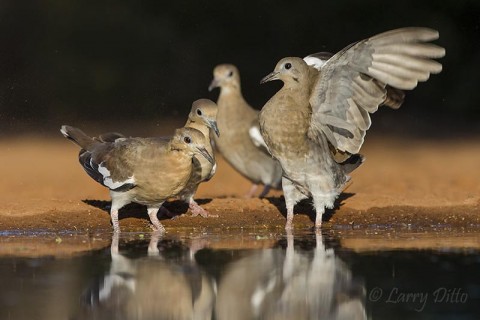 It's been fun shooting at the ranch ponds but I'm sure glad fall is around the corner.  My rattling around in the cooler for a cold drink always disturbs the wildlife.
Larry