I've been sorting about 6000 images from a 3 1/2 day November Photo Tour in central New Mexico at the Bosque del Apache National Wildlife Refuge.  The refuge was in excellent condition and the weather was cooperative, so we had good luck photographing the landscapes and wildlife of the area.  I wanted to show you so many of these that I decided to print them by category.
Let's start with landscapes, since they are colorful and not too numerous.  The following are from the Very Large Array (VLA) radio telescopes located about 50 miles west of our base in Socorro, New Mexico.  You may remember the VLA if you have seen the Jodie Foster movie "Contact".  Anyway, the combination of an incredible sunset and the sci-fi nature of our landscape really got us pumped.
Click on a photo and it will enlarge and sharpen for viewing.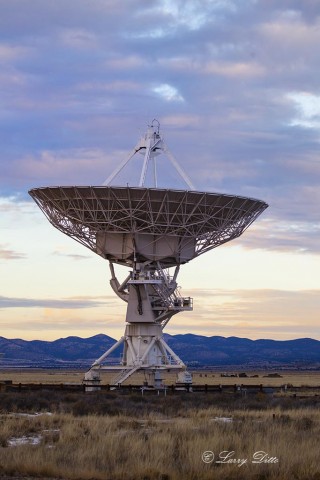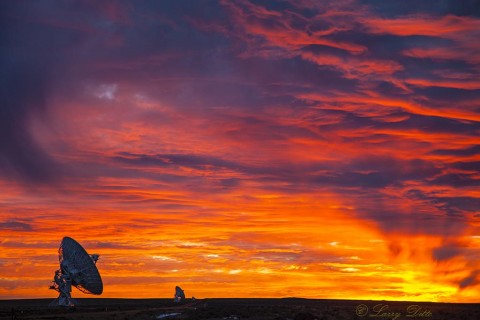 These sunset shots were done with a Canon 50D Mark II camera and 24-105 mm lens.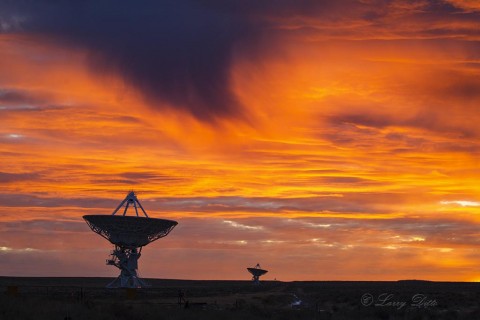 Several telescopes were within walking distance of the parking lot or were visible from a short walking trail.  Our timing was perfect as we enjoyed incredible light for the last half hour of the day .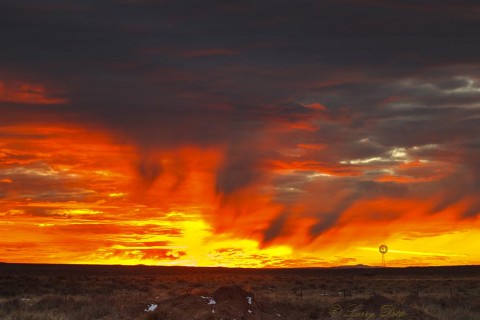 Tomorrow, we will look at wildlife and more landscapes on the Bosque del Apache Refuge.
Larry