In two months, I will be in Big Bend National Park photographing some of the most beautiful landscapes and wildlife in the Southwest.  There is plenty of time for you to sign up and share 3 days with me and a small group of photographers in this iconic landscape.  You must be tired of the photos some other lucky photographer captured in the Big Bend.  This spring, it can be you looking into the viewfinder at an orange sunset or the crystal clear night sky at Big Bend of Texas.  Go ahead, send me an email note now and I'll get you signed up: lditto@larryditto.com.  I'll get back to you quickly and furnish the information you'll need to make this trip a reality.  Check out the information and photos on my website in the Instructional Photo Tour Schedule.
Here are a few more shots to give you an idea of the types of photography we will get in this far corner of the state.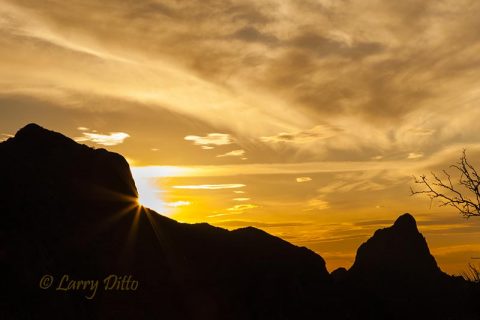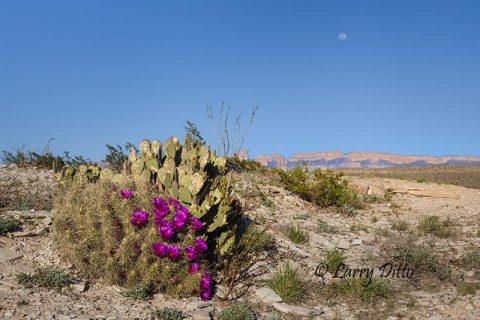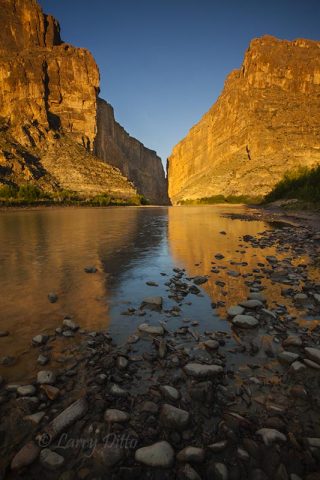 We will photograph the incredible high walls that surround the Rio Grande in Big Bend, and we'll do it at sunrise when the morning sun lights up Santa Elena Canyon.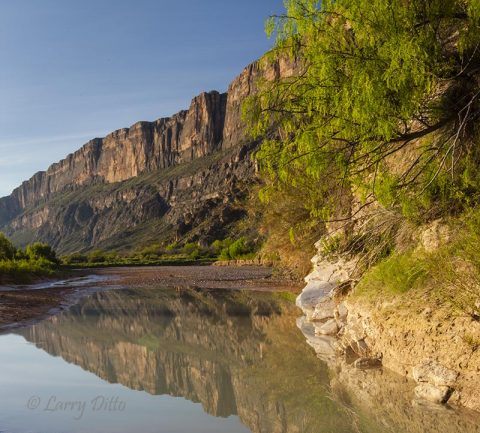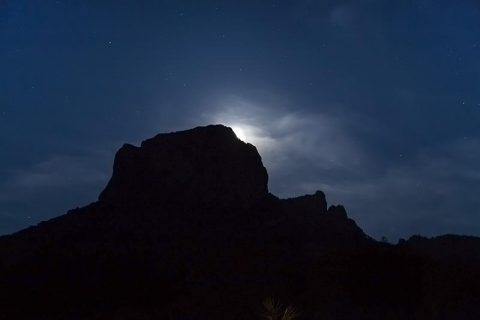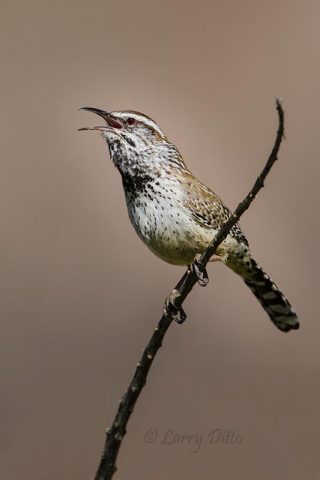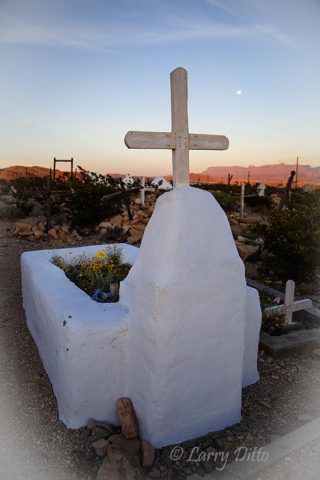 We will also head a little way west of the park to visit the historic village of Terlingua and photograph the old cemetery and nearby sights.
On a trip like this, you can learn a lot about photographing nature, both landscapes and wildlife.  It will be an adventure you won't forget.  I look forward to hearing from you soon.
Larry