In the following shots, it's pretty hard to see any fog, but there was enough to severely reduce the amount of light available for photography.  These were made late last week toward the end of the rut with a Canon 5D Mark IV and Canon 100-400 mm IS lens (second generation) and all are hand-held.   At ISO 1000, I was able to work through the morning at shutter speeds from 1/250 to 1/1000 second.
I am losing a lot of images when the image stabilizer is in the "on" position because my photos are usually made quickly or hurriedly and I forget to partially depress the shutter for a split second before making the image.  Hence, the stabilizer and shutter are working at the same time…causing blurring of the first image in each burst.  Unfortunately, the best shot is often the first one, so from here on in, I am shooting the old fashioned way and using a tripod when possible.  Mostly, I'll try to compensate for vibration with higher shutter speeds.
These images were posted on Facebook a day or two ago, so if we are Facebook friends, you may already have seen them.
When you click on a photo, it should expand and sharpen for better viewing.  Click at the right side of any shot to advance.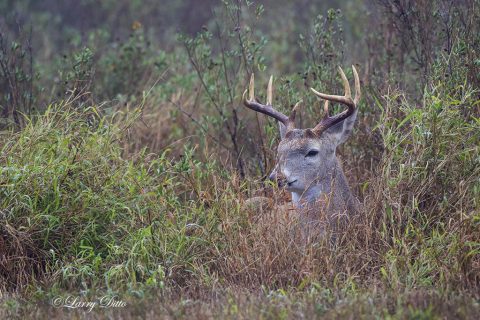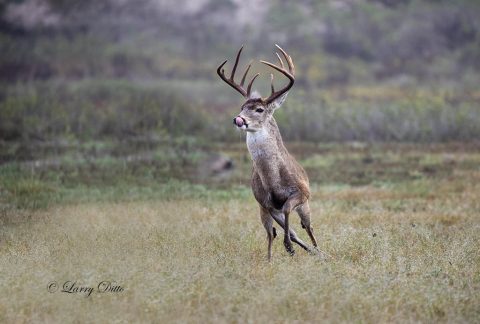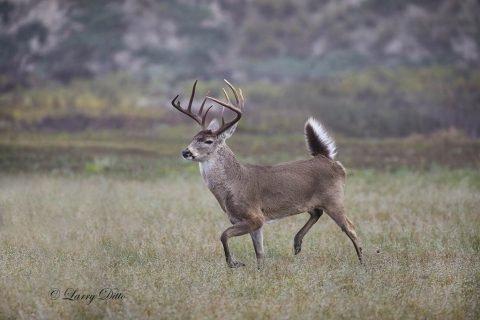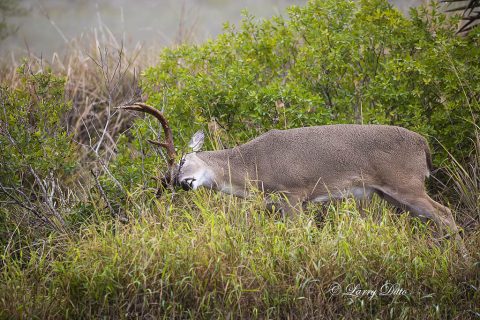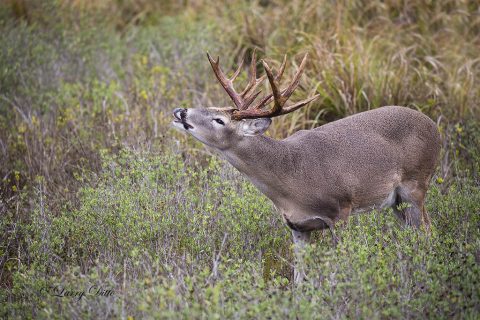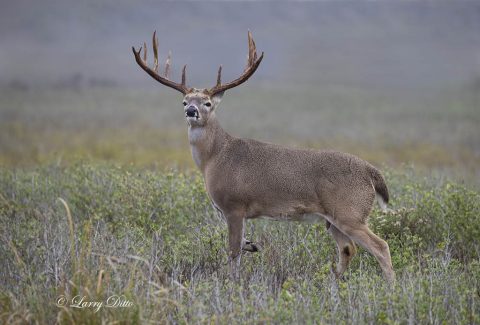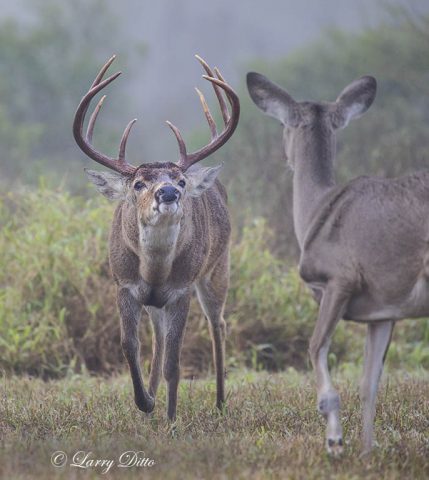 I'm sorry it's been so long since the last newsletter, but maybe I can get back on track.
Happy New Year!
Larry