On Friday, Steve Sinclair and I drove out to South Padre Island in search of a Masked Booby that had been reported hanging out around the ship channel jetties.  After a short walk of maybe 150 feet, we almost stumbled over our seabird as he waited along the walking path for a fresh-fish handout from passing fishermen.  We seldom enjoy that kind of "instant" success when searching for unusual birds, but the booby was right there and waiting to be photographed.
Although in the middle of a molt, our bird was a good find.  It sort of blended in with the laughing gulls, so none of the fishermen had the slightest idea they were in the presence of an unusual  bird.  Normally, one would have to go to a more tropical ocean habitat like the south Atlantic or Caribbean Ocean to find this guy.
So, here are some South Padre critters: Masked Booby, a green sea turtle and a marine creature called a Sea Hare.  It surfaced while I photographed turtles near the jetty.
When you click on a photo, it will enlarge and sharpen for better viewing.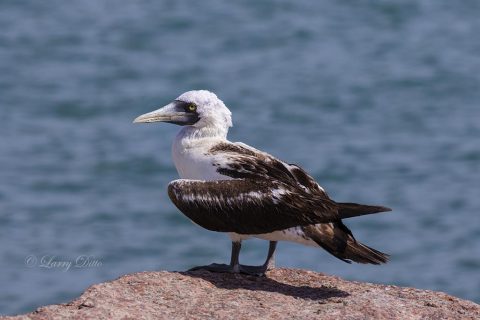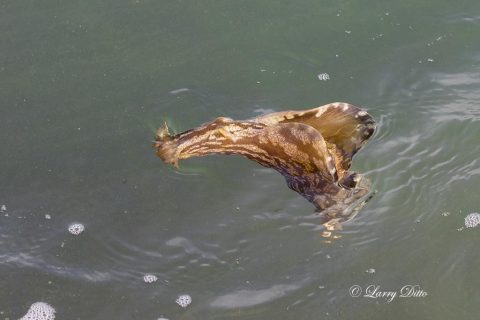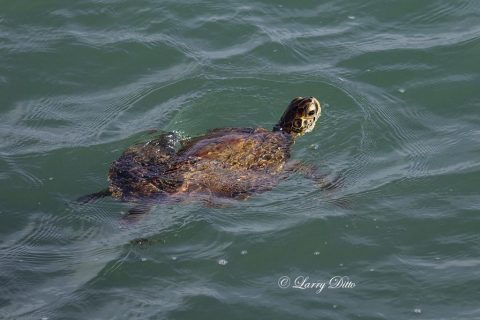 These images were made with the Canon 7D Mark II camera and Canon 100-400 mm lens, handheld.  It was so hot and steamy on this day, I decided to wait for cooler weather before returning for better photos.
Larry