The marshes at South Padre Island offer some fine bird photography almost anytime of the year, but mid-May is one of my favorite. Here is a sample of what was happening in the marsh earlier this week.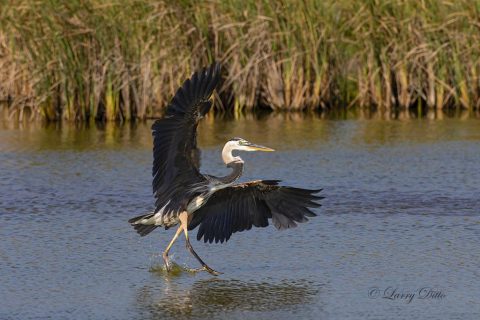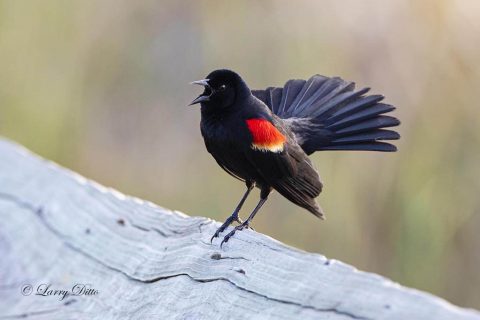 This courting male Red-winged Blackbird was all over the place.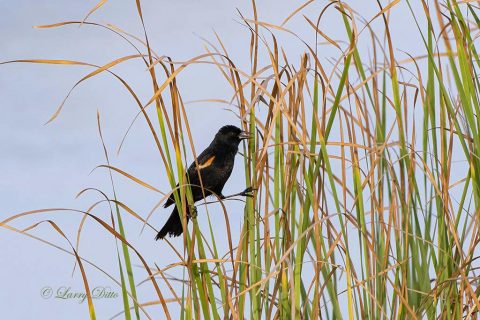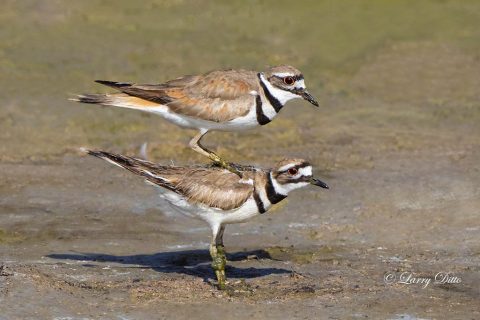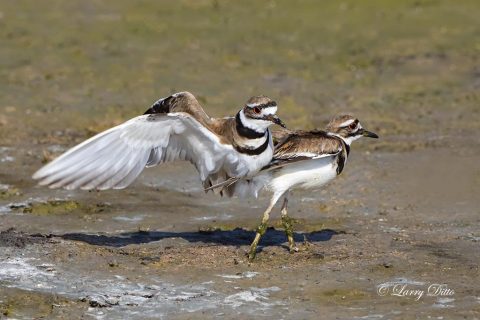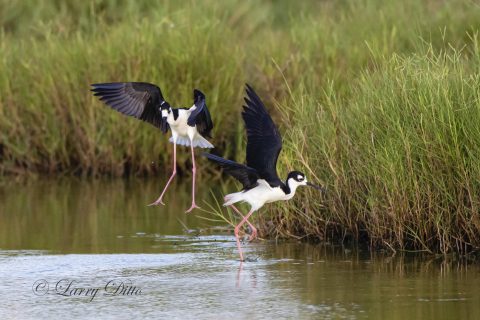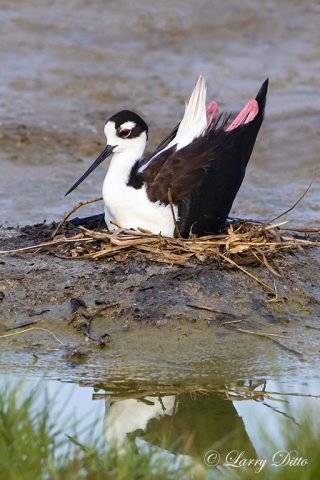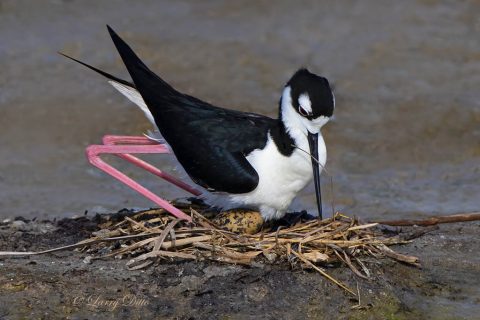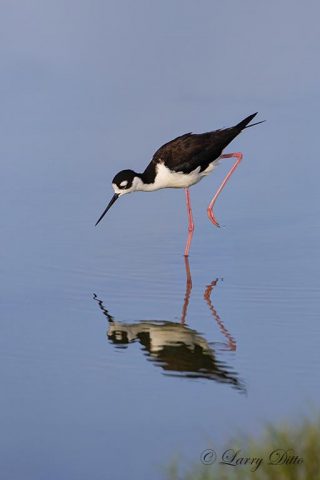 A late afternoon fog bank gave the stilts enough shade to keep the eggs from baking while the pair poked about for supper. Their eggs should hatch during the Memorial Day weekend, but 4 days of bumper to bumper vehicle traffic will prevent all but the most intrepid wildlife photographers from recording it.
Larry