I hope most of you take the Texas travel and outdoor magazines, "Texas Highways" and "Texas Parks & Wildlife".  If so, you may have seen several of my photos in May and June.  It's always a big thrill to be published, especially in magazines that do such outstanding work.  Look for the cover on the June issue of …Highways and several inside shots as well (the May issue has several, too).  The May issue of Parks & Wildlife included several bird photos for a story on the "The 12 Most Beautiful Birds in Texas".
The following images come from some photography outings I led this past April in the Rockport and Galveston area for FeatherFest.com.  Many birders and photographers gather in Galveston each spring for the festival and what better place than Galveston to do it?
If you click on the photos, they will enlarge and sharpen for your viewing.  Advance through the slide show by clicking on the right edge of any image.
This was a rainy day shot, so I was most happy to have a new Canon 7D Mark II in hand.  I had to crank it up to ISO 1600 for this capture at 1/2000 sec @ f4 from a tripod.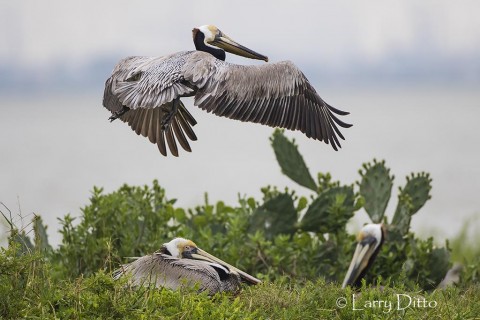 The pelican shots were made from a boat.  I was leading a group of 5 happy photographers who went home with thousands of nice shots of one of Texas' most interesting birds.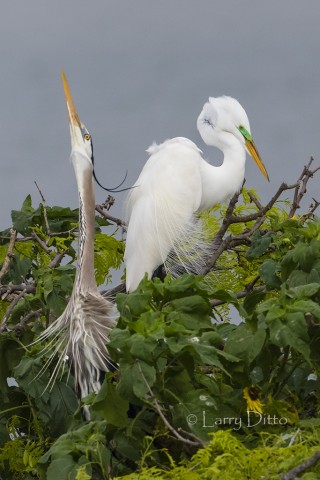 This photo and the following bird photos were shot from a boat as we spent two days on the water with Captain Kevin Sims in a Pre-FeatherFest photo shoot.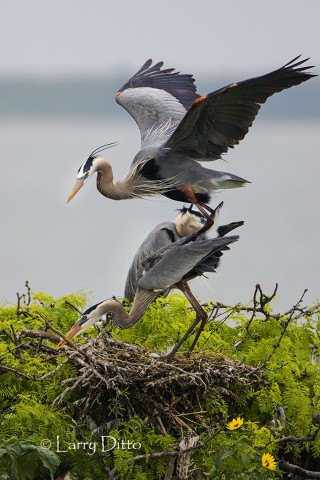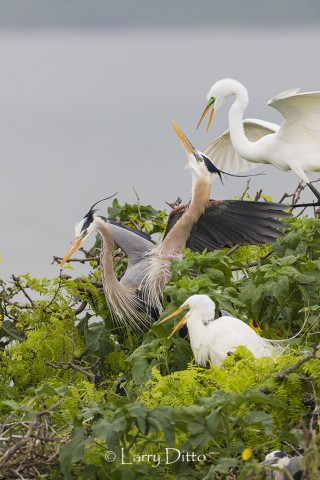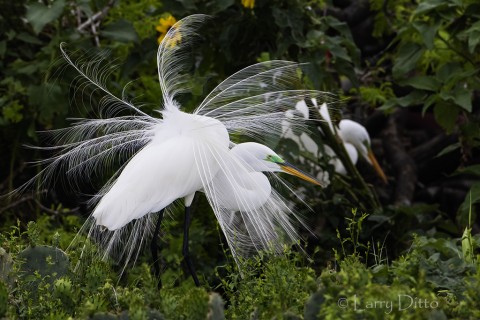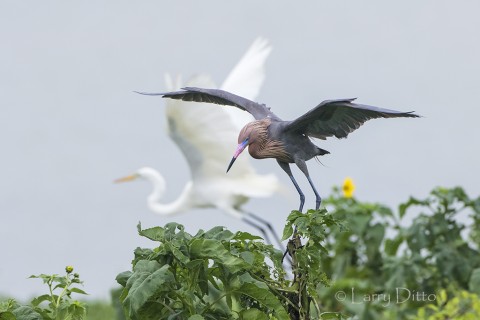 Most of the colonial nesters need structure (brush, sunflowers, etc.) to support their above-ground nests.
One afternoon following our boat trip, we found an old Rockport cemetery full of fancy  spring wildflowers.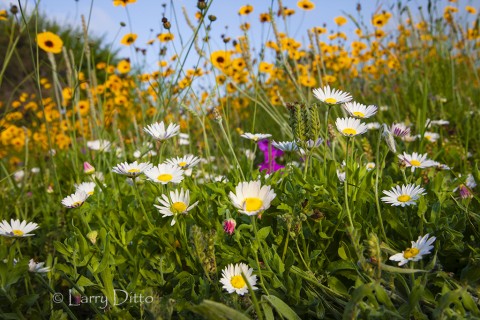 The flower shot was done with a Canon 5D Mark II and 24-105 mm lens from ground level, hand held, 1/30 second @ f16, ISO 400.  By getting on the ground for this shot, I was able to get below a strong wind and capture a perspective most photographers pass by.
Larry