I photographed this feeding American Oystercatcher and landing willet last winter in the Laguna Madre shortly after sunrise.  Of course,  water dripping from the bill or having the wings spread is really cool, but it's the reflection that makes the image.
Click on the image to enlarge and sharpen for viewing.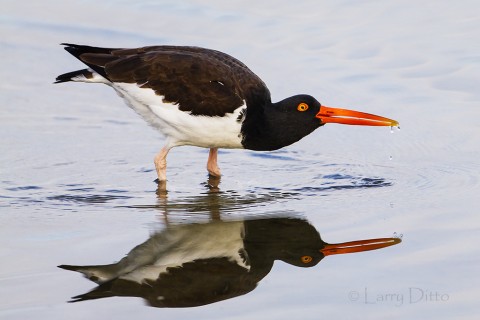 Canon 7D camera and 500 mm IS lens, ISO 400, 1/1600 second @ f 4  from the World Birding Center board walk on South Padre Island.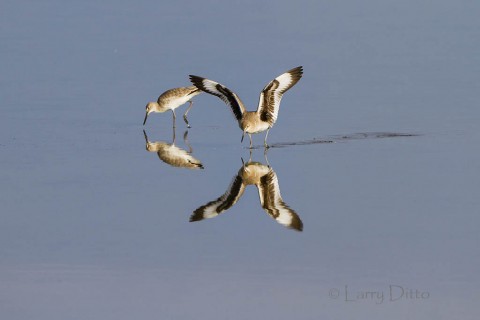 Canon 7D camera and 500 mm IS Canon lens, Feisol cf tripod with Wimberly Head, ISO 400, 1/4000 second @ f 5.6
I am working my way through thousands of images collected through the winter and spring.  Keep watching for fresh newsletters with photos from Big Bend National Park, Block Creek Ranch, Transition Ranch and more.
Larry