After an August trip to the Davis Mountains in west Texas for hummingbirds, I decided to stay close to home until the weather improved.  That is to say, I stayed in the house and close to the air conditioner for most of September.
Late in the month, the first migrating hummingbirds began arriving.  It was the first autumn in many years when "hummers" came this far inland on their journey south.  Perhaps hurricane "Harvey" steered them slightly off the normal course, but whatever the cause, we were happy to see them.
While there weren't many, 6-8 birds were enough to convince me I should break out the tripods and flashes to capture as many ruby-throated and black-chinned hummingbird photos as possible while they stopped to feed.
Today's newsletter has a few of those birds and one or two shots of resident wildlife… anoles.
Remember, you can click on a photo to enlarge and sharpen it.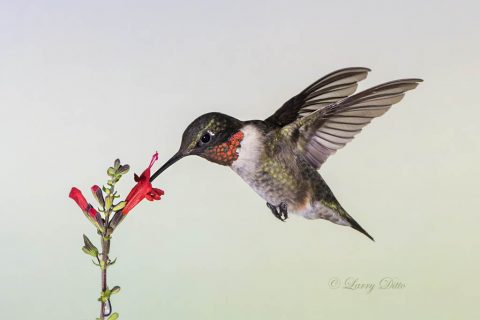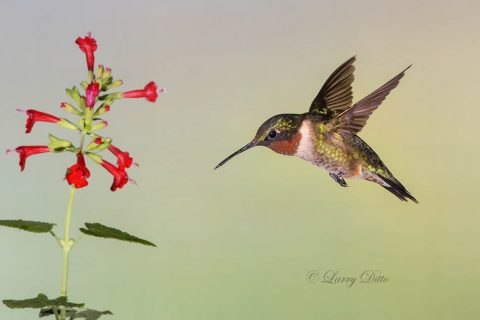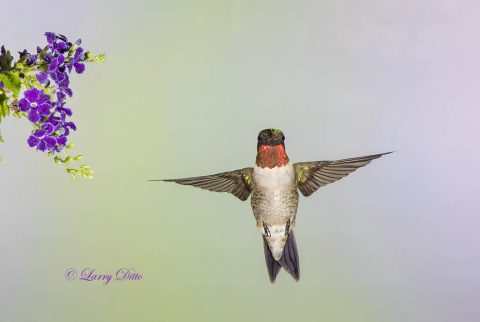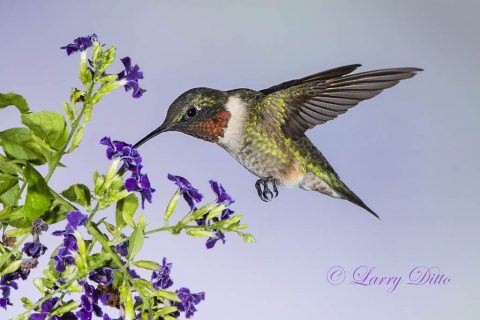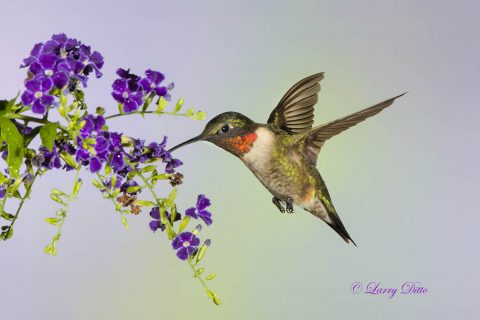 All the hummingbird photos were done with the aid of four flashes  on the bird and two on the background with each set at 1/32nd power.  The result is a pulse of light lasting about 1/12,000th second.  Such a short duration of light stops a bird's wing beat and other motion.  The camera settings for each shot were approximately 1/200th second, f 22 and ISO 200 so that only the flashes provided enough light to properly expose the subject.  Each was captured with a Canon 7D Mark II camera and Canon 500 mm f4 lens.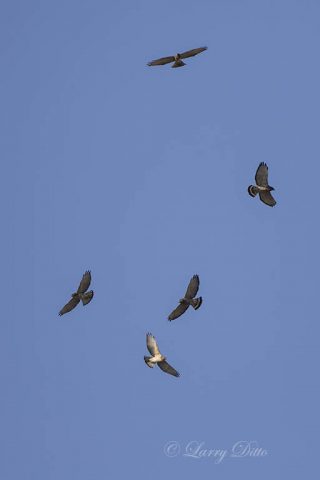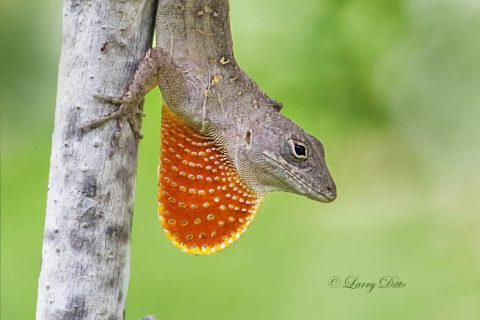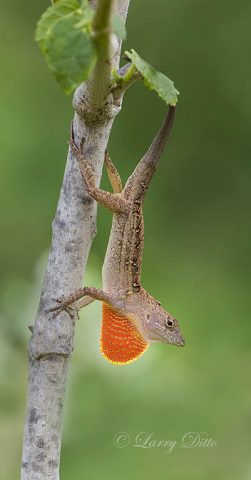 I'm sorry so much time elapsed since the last newsletter.  Most people are using Facebook to share photos these days, so I got in the habit of posting images in that forum.  I'll try to continue doing both.
Larry