Last week, you saw several landscape shots in this newsletter from my recent trip through the Rocky Mountains.  This week's edition is dedicated to wildlife, specifically big game.  You may not believe this, but I went almost three weeks without making a bird photo.
In the Tetons of Wyoming, we  saw and photographed several bison and moose  (you just can't believe how big a moose is until you get within 30 feet of one like I did).  From Wyoming, we drove south to Rocky Mountain National Park where we encountered lots of tourists and elk.  All of it was great fun, magnified by our finding the animals in habitat  rich with fall colors.  Our timing was as good as it gets because the big game animals were in full rut and the colors were peaking with the mating season, September 20 and October 1.
I photographed the moose with a 100-400 mm Canon lens that decided to break just about the time we headed south to work on the elk.  Because of it's Image Stabalization and zoom capabilities, it is a perfect lens for working large animals at fairly close range.  Nevertheless, I was pretty successful with the 300 mm and 500 mm lenses.
Remember, you can click on a photo to make it larger and sharper for viewing.  Then advance to the next shot by clicking in the upper, right portion of the photo.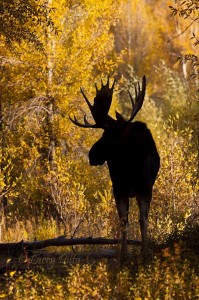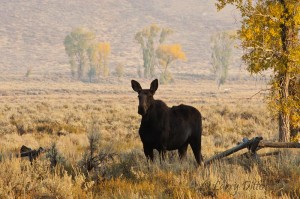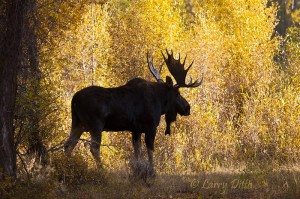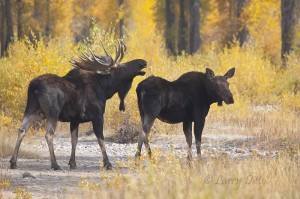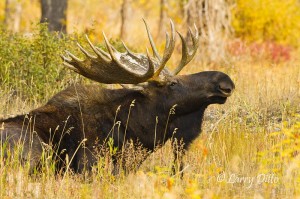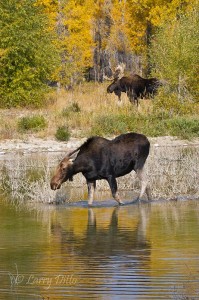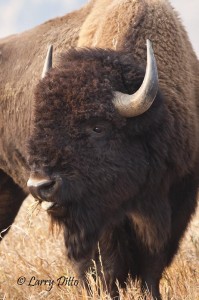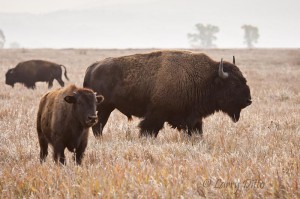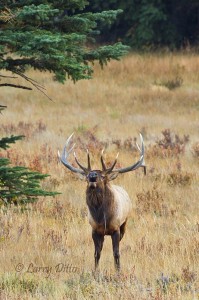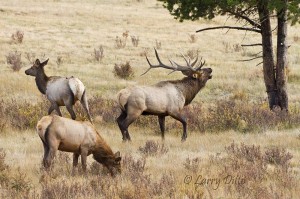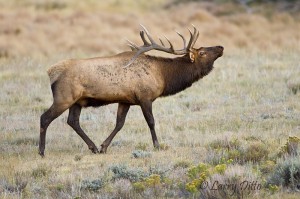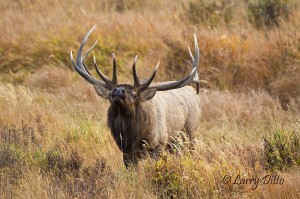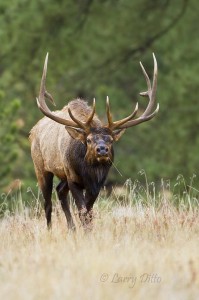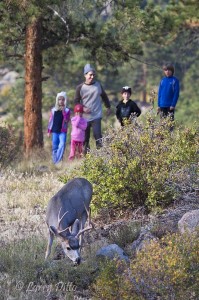 Next week, I will have more western landscapes for you as this trip to the Rockies winds down.  It will make you want to head west for the autumn.
Larry